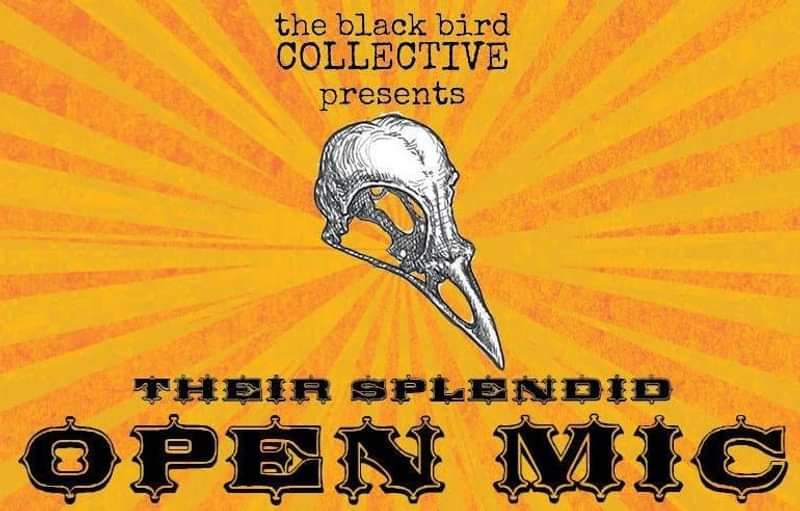 The Black Bird Collective presents:
Black Bird Open Mic Night #27
"It's all about the music and bringing people together for good times!"
The Black Bird Collective is back in full swing with the #27 of their splendid Open Mic Nights on Tuesday September 21st @ The Barrel House Ballroom, Totnes.
Free Entry!
Good to arrive at 7pm if you can, so you don't miss any of the amazing talent...
Open Mic starts at 7.30pm
Please share, invite friends and come join us!
If you would like to book a slot in advance please message Christian Murison, The Black Bird Collective.
We will have free slots available on the night. If you'd like to play please come and put your name on the list as early as possible on the night, as these nights have been very busy so far.
We will always try to give everyone who comes and wants to play a slot but if we can't fit everyone in on the night, we will make sure you get to play the next one.
If you are travelling from outside Totnes and want to make sure you can get a slot, please message us beforehand.
Original material is positively encouraged at this friendly open mic night.
Please show your support for ALL the artists performing on the night!
This open mic is being run and organised by The Black Bird Collective with Christian Murison on the mic, Ben Addicott on the sound and help from Black Bird family members.
Remember to let your friends know and please invite people via the facebook event page here... https://www.facebook.com/events/250984446889448
Black Bird Open Mic Nights: Dates for your diary... Tuesday 21st September 2021 Tuesday 5th October 2021 Tuesday 19th October 2021 Tuesday 2nd November 2021 Tuesday 16th November 2021 Tuesday 30th November 2021 Tuesday 7th December 2021 Tuesday 4th January 2022