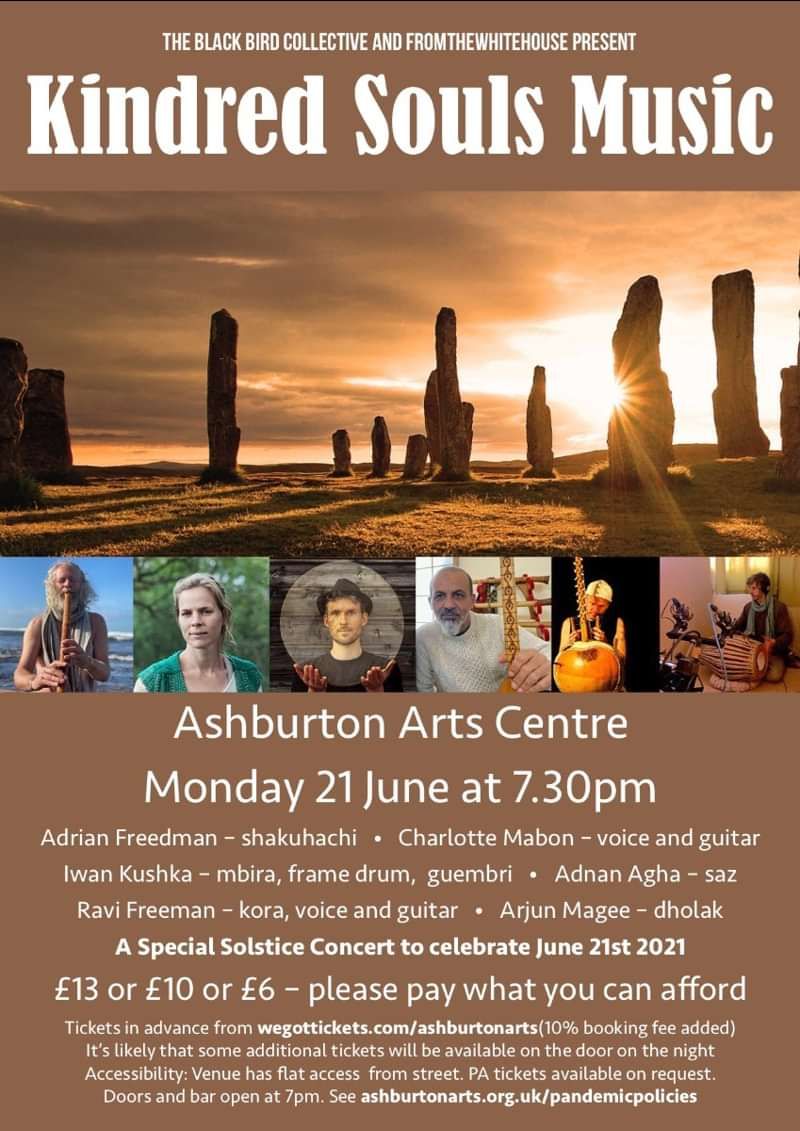 The Black Bird Collective presents:
Kindred Souls Music
The Black Bird Collective and FromtheWhitehouse presents
Kindred Souls Music
Featuring: Adrian Freedman (shakuhachi), Charlotte Mabon (voice and guitar), Iwan Kushka (mbira, frame drum, guembri), Adnan Agha (saz), Ravi Freeman (kora, voice and guitar) and Arjun Magee (dholak).
A Special Solstice Liberation Concert to celebrate June 21st 2021 @ Ashburton Arts Centre.
Kindred Souls Music is a celebration of music as the universal language  of the heart. Unique instrumental combinations and voices play original songs and music, as well as traditional music from Japan, Africa and the Middle East.
The 'Kindred Souls' of this project are musicians who have been drawn to world music, meditation music, medicine music and devotional music from various traditions.
The new Kindred Souls album will be released on June 18th 2021 by Nixi Music.
Listen to Astral Dawn, the first single to be released from this album: https://orcd.co/135aopv
Link to Adrian Freedman's website: https://adrianfreedman.com/music-projects/collaborations/kindred-souls/
Link to Ashburton Arts website http://ashburtonarts.org.uk