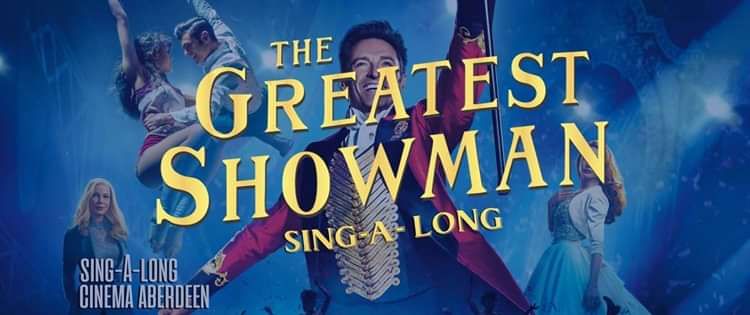 Sing-A-Long Cinema: The Greatest Showman
Come Alive Aberdeen!
We're bringing you a brand new way to view your favourite films! The Greatest Showman Sing-A-Long Cinema
We'll be projecting the sing-a-long version of The Greatest Showman on a huge screen!
Come and cheer and sing-a-long with Phineas Taylor Barnum while he tries effortlessly to blur the line between fiction and reality. They'll be prizes for the best dressed and even a few little suprises to help make this more than just a cinema experience!
They'll be popcorn on offer and even a chance to have your snaps with one of our many performers!
We strongly encourage fancy dress and audience participation!
Film Rating: PG
https://www.imdb.com/title/tt1485796/parentalguide?ref_=tt_stry_pg#certification