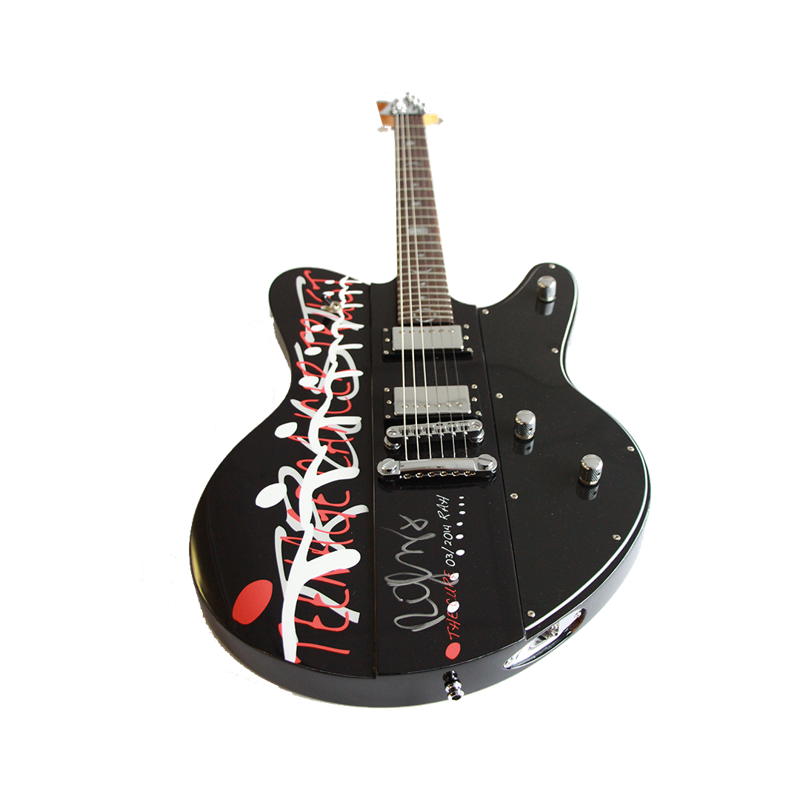 The Cure Guitar Raffle
You are purchasing one entry in to the raffle which will be drawn on 2nd of November and in conjunction with the following terms and conditions. Please note this raffle is only open to UK residents - CLICK HERE
Win Robert Smith 's guitar played at Royal Albert Hall in 2014.
10 signed posters for runners up.
When you enter the raffle to win the guitar played by The Cure's Robert Smith at their legendary 2014 Royal Albert Hall show you'll also get an email with login details to allow you to watch the whole show online.
If you are not a UK resident, you can still enter the raffle to get access to the full show but you will not be eligible to win the guitar.
This bundle also includes: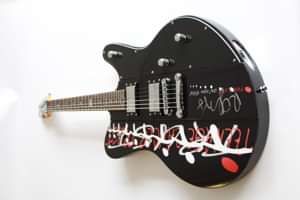 This bundle also includes: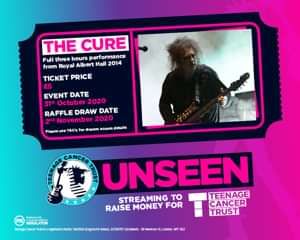 The Cure Stream Access Pass
This pass is free with every raffle ticket and will grant access to an exclusive stream of The Cure's full three hour performance at Royal Albert Hall in 2014.
This performance will be aired at 8pm BST on the 31st of October and again at 12am and 4am BST.
The link to for the stream will be emailed to you as soon as purchase raffle ticket.
Please activate your membership straight away and create a Music Glue account.
You must be logged in to your Music Glue account on October 31st for access to the stream.
Please save the link in email and use on 31st October to watch stream.