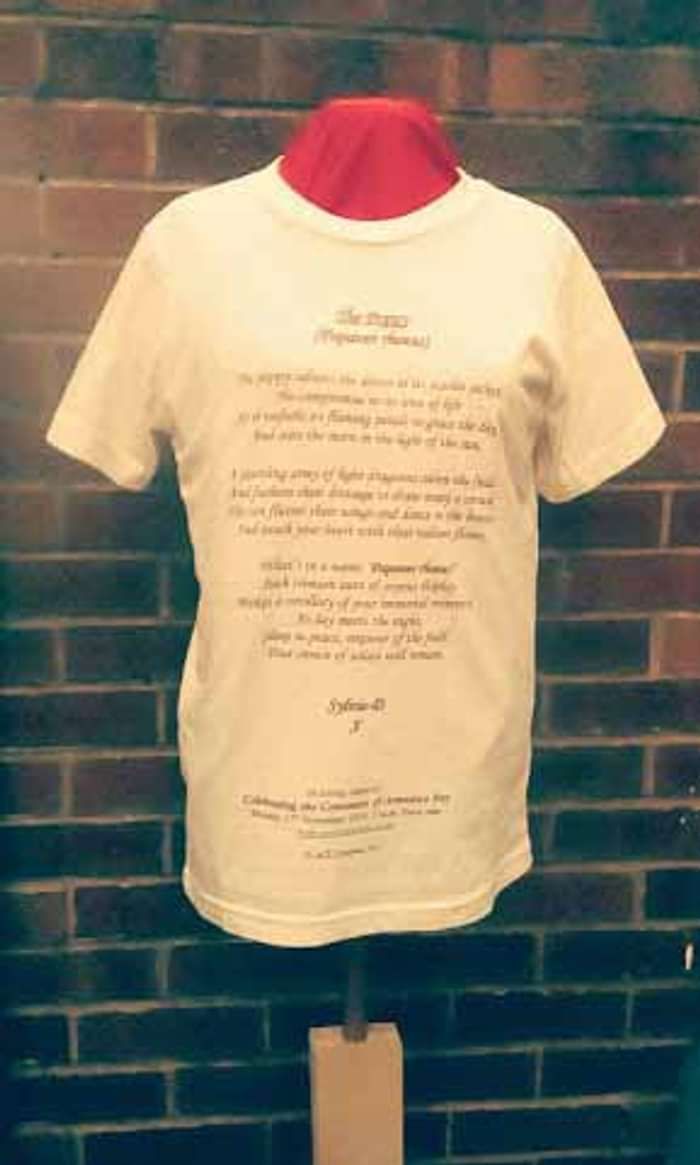 Armistice Centenary Collection - T- Shirts
The Poppy (Papaver rhoeas) designed for you by Sylvie-D.
Text available in three authentic colours - rustic red, forest green or charcoal black. 100% Fairtrade & organic certified cotton T-shirts for men & women in a variety of sizes.
Limited print @ £19.99. Hurry while stocks last!
Thank you for trading with ACE Creatives supporting the arts & the environment.
The Poppy © ACE Creatives 2018