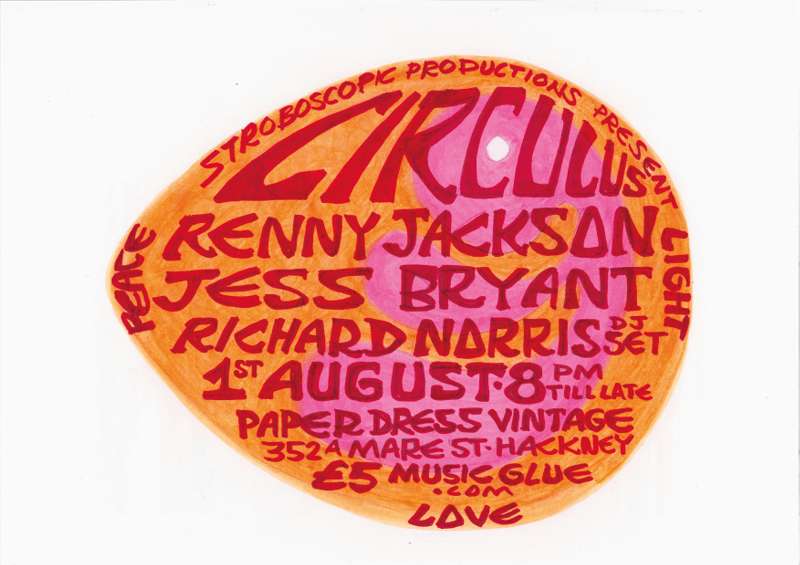 Stroboscopic Productions presents:
Circulus/Renny Jackson/Jess Bryant/Richard Norris (DJ Set)
£5
Entry Requirements: 18 +
CIRCULUS Circulus play the second leg of they're triumphant return! From their tabards, lutes, Moogs and crumhorns, this is the sound of band with one foot in the past and one in the future. They were the band that re-invented the folk revival of recent years, gaining critical acclaim, for their albums, simply put they are Britain's number one medieval space rock folk outfit. We're immensely excited to hold space for the second of Circulus' comet-like orbits to London. Anyone present at the last show in April can attest to the sheer enigmatic power of their 'Baroque & Roll' heady brew. On this occasion there will a FULL BAND line-up, making this the most satisfying and gratifying reason to come and embrace the mellifluous medieval megahertz. As well as playing the choicest cuts from their back catalogue, the band shall be exclusively debuting tracks from their brand new album 'Birth.' Oh Hozanna!!! https://en-gb.facebook.com/CIRCULUS-157272170793/
Renny Jackson Renny is from that rare breed of english singer songwriters, who so happen to be true gentlemen too. Having played in and around the British Isles for many a moon and self releasing stunning, quality EP's and albums, he spent a good amount of time in Spain, living amongst the people and culture and letting that vibration seep into his very being and ultimately...his music! That resulted in a beautiful LP 'Talking Songs.' Make no mistake though-His style and influences are of far reaching global & cosmic proportions! His magnetic voice, carries the stories of love & hope with conviction and feeling, like a gentle reassuring whisper in your ear. Come and breath in his tales from the heartland. http://rennyjackson.com/ https://rennyjackson.bandcamp.com/
Jess Bryant Entranced by a voice worthy of a Siren Of Titan? Yes indeed say we! Jess Bryant has that quality of serenity balanced with an essence of potent mystery. On her magnificent debut album 'Silvern' the doors of perception were clearly blown open for one and all to peer into , either staying safe on the periphery, or far more rewarding, heading boldly right thru, into the hitherto unknown. Mind melding the sounds of english folk and abstract invocations of older, stranger times, her unique presence shall, no doubt, evoke the inner ancient voice in us all. http://jessbryant.tumblr.com/ https://jessbryant.bandcamp.com/releases
RICHARD NORRIS (DJ Set) As the Shift Of Ages commences, the new dawning shall be soundtracked by the likes of magical, musical, transmutational beings. Richard Norris is one of those said saviors! A music maker, producer & remixer of high repute, he shall set our minds, bodies & hearts alight with the finest recorded selections, lovingly handpicked from his legendary collection. He's gonna blow yer mind children!!! He, along with Erol Alkan, are the transmutant psyche lords Beyond The Wizards Sleeve, whose debut album 'The Soft Bounce' received much deserved acclaim for it's kaleidoscope of imaginative outpourings. As The Time & Space Machine, he has remixed the likes of Temples, Jagwar Ma and Warpaint.