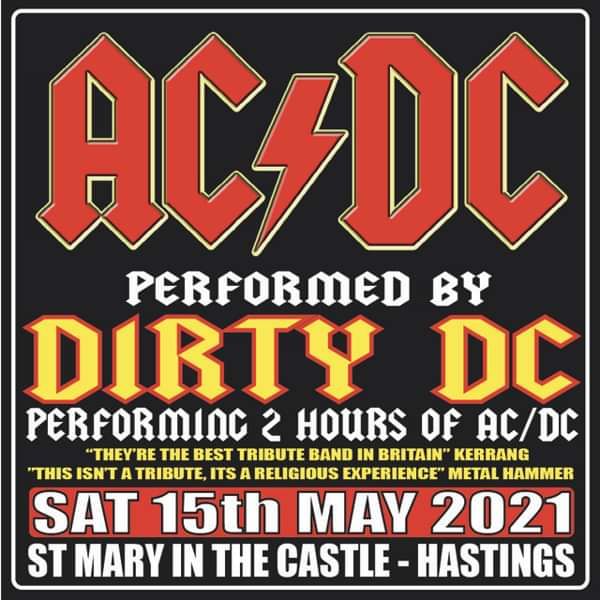 General Admission (e-ticket)
Tickets available on the door
General Admission (e-ticket)
Rescheduled date: NOTICE - Anyone who previously had their tickets refunded will receive a drinks voucher if they re book, due to having to pay the booking fee twice. Just bring a copy of your refund email on the night. We apologies for the inconvenience.
Black Rabbit Productions Presents
Dirty DC
We are delighted to be bringing Dirty DC back to Hastings next May after a fantastic gig in 2019. This is going to be even more rocking!
Dirty DC was formed in 1998 and have played throughout the UK, Ireland, and as far as the Middle East. They quickly made a strong reputation amongst the serious die hard AC/DC fans. Dirty DC have always been renown for their heavy stage presence, authenticity and most important the delivery of the music AC/DC has become so famous for.
The band consists of 5 hardcore AC/DC enthusiasts. Between them they have more than 50 years experience playing in AC/DC Tribute Bands.
Chris (Brian Johnson), James (Angus Young), Daniel (Malcom Young), Colin (Cliff Williams) and Connor (Phil Rudd).
Support from SnakeByte and DJ Demonize Debz