Alt Pitch presents:
Echochamber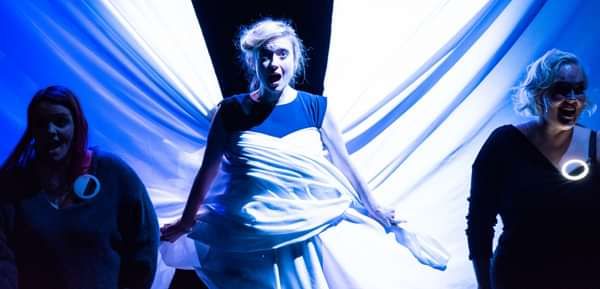 Echochamber is a new Anglo-Icelandic opera about sexism and shaming on social media, from the music theatre group Aequitas Collective in collaboration with Folk Opera Iceland. When Justie sends a misguided tweet she employs her colleague Talon to try to fix the mounting backlash on social media. Meanwhile his wife Finna, a famous lifestyle vlogger, begins an online relationship with recluse Freyja.
A screen on the stage will show a live Twitter feed where the audience can impact directly on the narrative through their own tweets. The show is original and unique in its approach, partly based on Jon Ronson's So You've Been Publicly Shamed, as well as using real life stories of online shaming and tweets in a verbatim music theatre technique. It is performed both in English and Icelandic; translations shown on screen. #echochamber explores how online communication affects our daily lives.
Director/libretto: Ingunn Lára Kristjánsdóttir Composer/music director: Michael Betteridge Technical director: Arnar Ingvarsson Cast: Isabella Leifsdottir, Rosie Middleton & Tom Guest.
7pm: Q&A with director and librettist Ingunn Lára Kristjánsdóttir and composer Michael Betteridge.