Buzz Performing Arts- The Greatest Show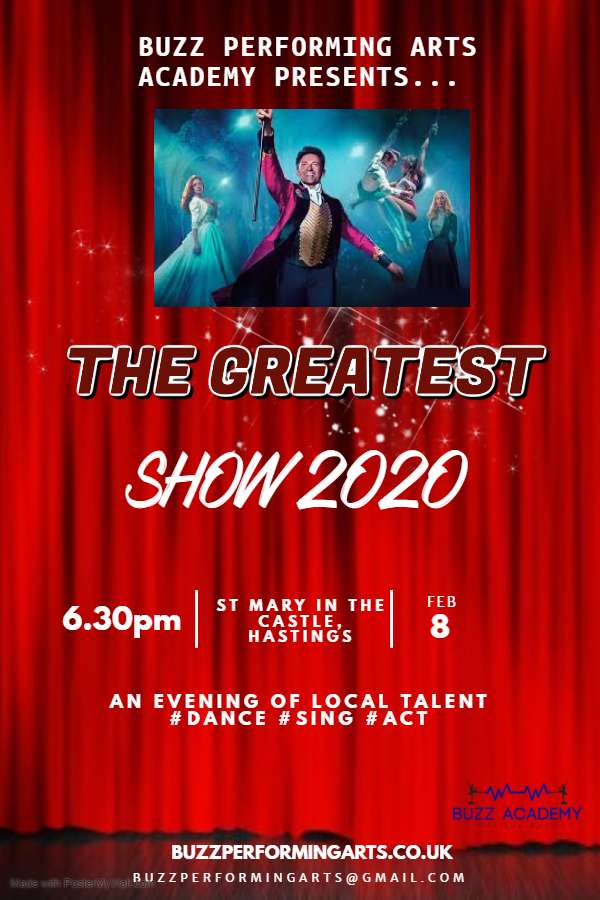 This is the moment that you have been waiting for...join Buzz Performing Arts Academy in this all singing, all dancing, all acting, show! As well as featuring the biggest hits from 'The Greatest Showman", local performers will perform repertoire from West End classics such as Frozen, Annie, Wicked and more! An evening not to be missed. Fun for all ages!
£10 adults, £8 child. Free for under 3s.
Family ticket, 2 adults, 2 children £32.