Three Amigas presents:
Retro Games Night 5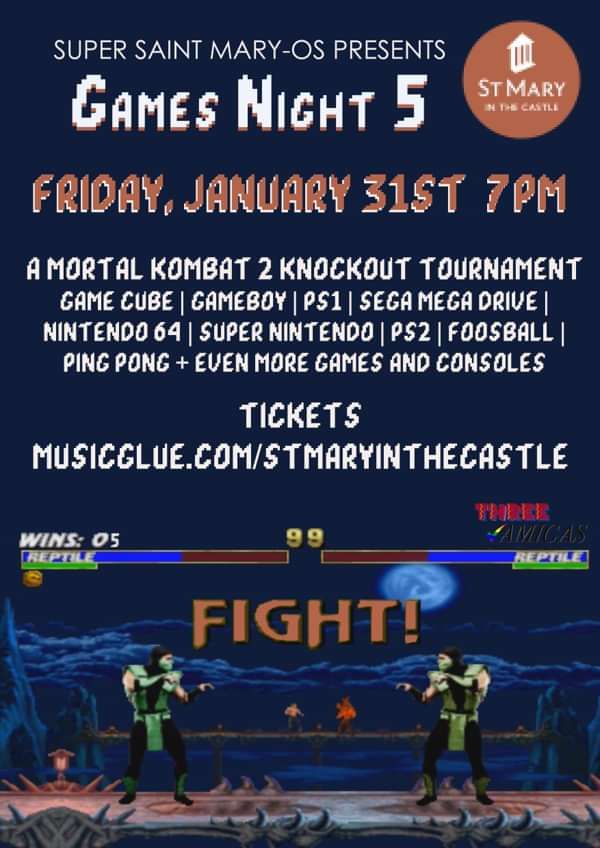 Three Amigas are back with the fifth Retro Games Night here at St Mary in the Castle!
Get down here for Game Cube, Sega Mega Drive, Nintendo 64, Super Nintendo, PS2, PS1 and more!
We're having a Mortal Kombat II Knockout Tournament on the BIGGEST screen in Hastings!
Please note, you MUST purchase tickets to the night in order to enter the knockout tournament.