St Mary in the Castle presents:
Solve Along a Murder she Wrote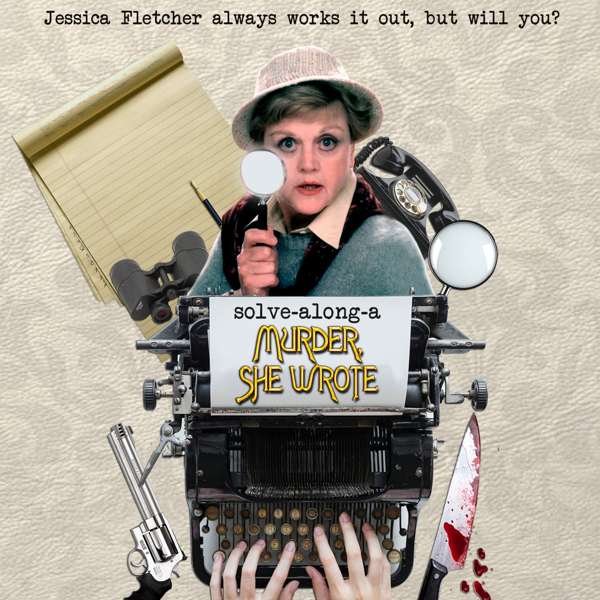 Pit your wits against JB Fletcher at Solve-along-a-Murder-She-Wrote: an interactive screening of an episode of Murder, She Wrote - the classic episode "Sing a Song of Murder".
Hosted by super-fan Tim Benzie, the night features games, prizes and audience participation, with special permission from NBC Universal Television. Following sell-out shows in London, across the UK and Australia, Tim Benzie is delighted to return to Hastings following a hilarious show in May!
Solve-along-a-Murder-She-Wrote features:
A race to solve to the crime, with a Whodunnit Poll, taken every 'commercial break'

A singalong to the theme tune with new lyrics!

A Cabot Cove quiz and raffle!

Clips and biogs of the campy guest stars!
Solve-Along-A-Murder-She-Wrote celebrates all things 80s television mysteries had to offer – contrived scenarios! No DNA evidence! Massive hair! Has-been guest stars!
And of course taking centre stage is film and Broadway star Angela Lansbury as novelist/detective JB Fletcher. Can you solve the crime before Cabot Cove's best amateur sleuth?
By arrangement with Catia Ciarcio
Doors open at 7pm
Show at 7.30pm
Tickets £10 advance (£12 on the door)
Tim Benzie is a superfan of Murder, She Wrote, having watched the original series live when it was first broadcast, and now relishing the repeats on ITV3.
Tim is an award-winning playwright and co-writer of the Royal Vauxhall Tavern 2017 and 2018 pantos ('Rubbed' and 'Goosed') and the upcoming 2019 pants "Slipped". He is the co-producer of cabaret club night PopHorror with Paul Joseph and starred in PopHorror immersive events "Horror Prom" and "Camp Friday 13th".
Solve Along a Murder, she Wrote AFTER PARTY
Friday, November 29th from 10pm After the show join Tim "JB" Benzie at The Fountain Pub on Queens Road.
The fabulous Fountain Pub is hosting the FIRST EVER Solve Along a Murder, she Wrote 'after party', where you can compare notes on your sleuthing skills and enjoy the beats of DJ Jo Miles and Remi Vibesman for part III of "Yes Sir, We Can Boogie Too!"
Line Up
Solve Along a Murder she Wrote