Black Rabbit presents:
Nirvana UK + Faux Fighters
Nirvana UK + Faux Fighters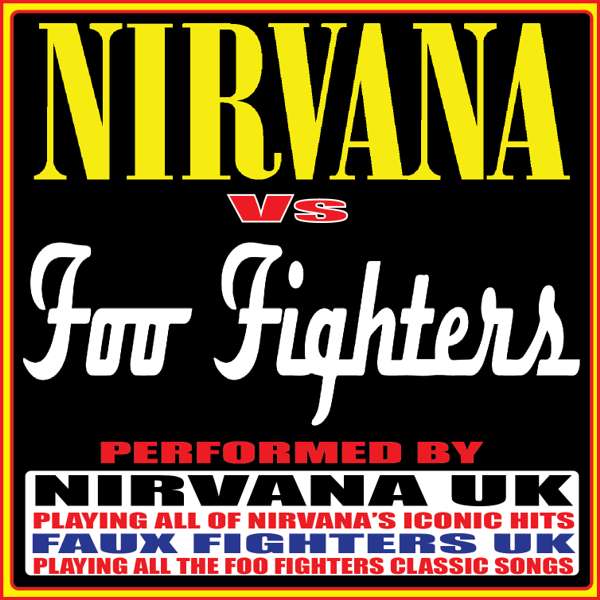 Black Rabbit Production presents Nirvana Vs Foo Fighters. Performed by Nirvana UK + Faux Fighters UK.
Doors 7pm
Faux Fighters 8-9pm
Nirvana UK 9:30-11pm
Nirvana UK
Nirvana UK are a Nirvana tribute band that are based in the west midlands, and are formed of die hard Nirvana fans who love nothing more than re-creating Nirvana's live music and look. The band strive to be as close to the real deal as possible. Including the same clothes, instruments, effect boxes, drums and pre amps that the band used, to ensure they re-create the distinctive Nirvana sound. Playing all the iconic Nirvana classics. A great show for any Nirvana and grunge fan!
Faux Fighters UK
After sending his version of 'Best of you' to Liam Slattery (Bass) Liam thought about trying to get a band together would be a great idea. Calling on long term friends Russ Mullard (guitar) Paul Beddow (Guitar) Chris Perrin (Drums) & Ben Selleck (keys) The UK finally has a Foo's tribute with a singer who actually played drums as well as the full 6 piece line up including three guitars and Keys. After selling out numerous venues across the UK including 3 consecutive nights at the 400 capacity Chinnerys in Southend. The band are ready to head out on the road to bring you the best of The Foo Fighters. They aim to replicate the studio recordings & live show that has helped make the Foo Fighters one of the biggest grossing live act worldwide.
This is going to be a great show for any Nirvana & Foo Fighters fans with both bands playing the very best of Nirvana & Foo Fighters.
Line Up
Nirvana UK + Faux Fighters