St Mary in the Castle presents:
Rhythm, Ritual, Rite of Passage: An Artist Talk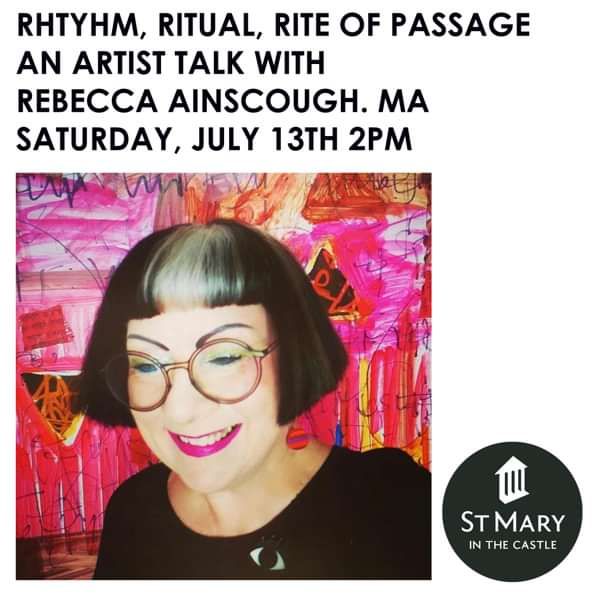 Join the artist Rebecca Ainscough. MA to learn more about her travels to Italy, Yemen, Turkey, India and West Africa and how these experiences have influenced and shaped her artistic practice.
Rebecca explores and documents visually how sound facilitates our sense of identity and sense of place and this talk promises to be an insightful journey into the mind of the artist.
Her exhibition 'Rhythm, ritual, rite of passage' is available to see free of charge in our Crypt Gallery May 17th - August 16th.
Line Up
Rhythm, Ritual, Rite of Passage: An Artist Talk