Spyboy presents:
Feast Of Fiddles
Feast of Fiddles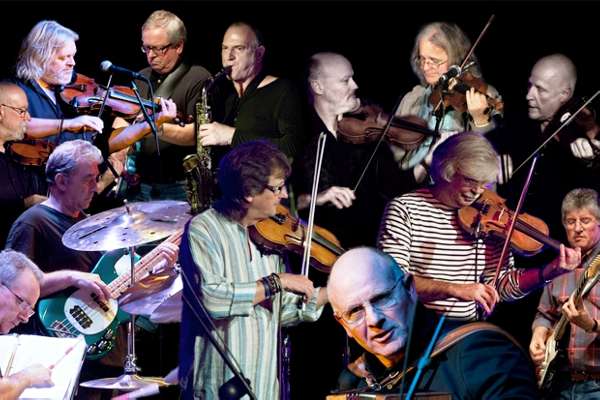 There are times when the band can be as many as thirteen strong but there is always a front line of a minimum of six fiddles that includes Peter Knight (ex-Steeleye Span), Chris Leslie (Fairport Convention), Brian McNeill (Battlefield Band), Ian Cutler (Bully Wee Band), Tom Leary (Lindisfarne) and Garry Blakeley (Band of Two).
Then there are five or six in a back-line of rock guitars, keyboards, saxophone and accordion, all held together by legendary Fairport Convention drummer Dave Mattacks.
All Auditorium Seats now sold.
Balcony Seats available at £23.50