St Mary in the Castle presents:
Through the Wardrobe: A Narnia Themed New Years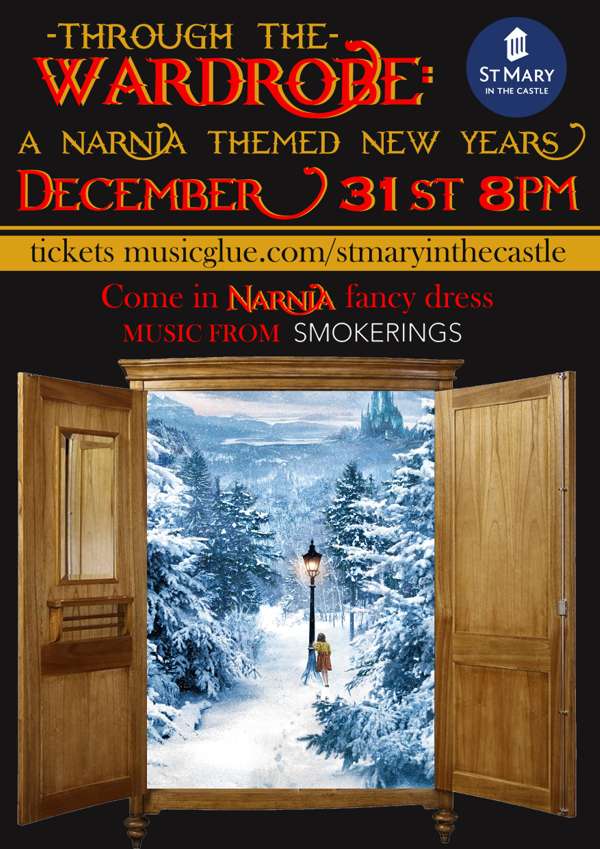 Come and celebrate the changing of the year with us at our Narnia Themed New Years party 'Through the Wardrobe'. With music from Smokerings to kick the night off you'll be transported through the wardrobe into a magical Narnia-scape complete with turkish delight, themed cocktails and a DJ blasting brilliant music past midnight.
Come in your best Narnia inspired fancy dress and get ready for the greatest night of 2018!
Act fast and get £4.50 off your ticket price!
Line Up
Through the Wardrobe: A Narnia Themed New Years