St Boswells Live! presents:
Brooks Williams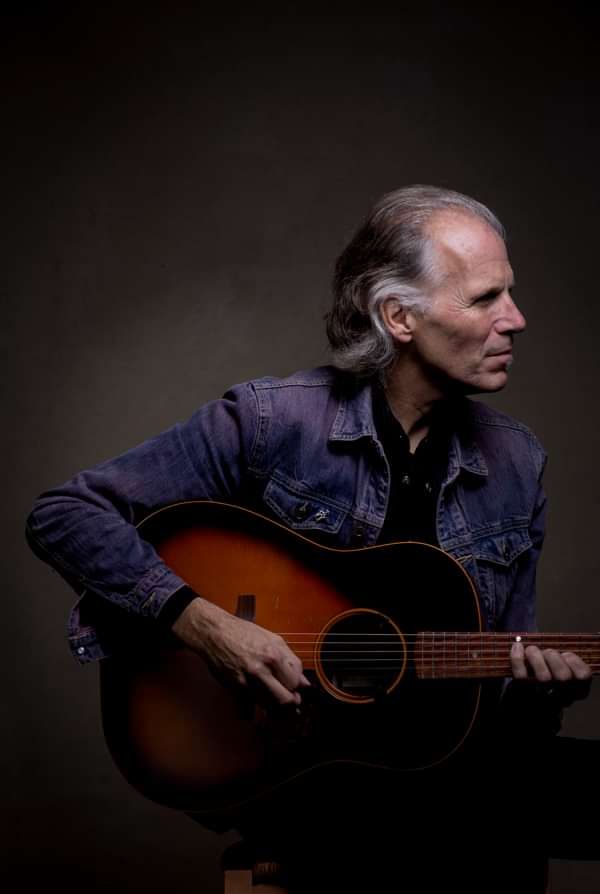 After the recent passing of Rab Noakes, his friend and recording partner, Brooks Williams has agreed to play for us.
"Brooks Williams is one of those select few 'how on earth does he do it?!' artists." (Fatea)
Cambridge UK-based, Statesboro, Georgia US-born guitarist singer and songwriter Brooks Williams is admired by both listeners and fellow musicians, and has been a leading light on the acoustic music scene for three decades. "He was playing Americana before it had been given the name" (CMP).
Brooks Williams' guitar skills are evident as he effortlessly slides in and out of folk, blues and country with a jazz player's adroitness. It comes as no surprise he is listed in the Top 100 Acoustic Guitarists.
But he wraps that guitar playing around songs with rich narratives about gold prospectors, guitar players, motorcycle riders, golden palominos and ne'er-do-wells, and sings them with a voice you 'melt into.'