St Boswells Live! presents:
Wille and the Bandits
Wille and the Bandits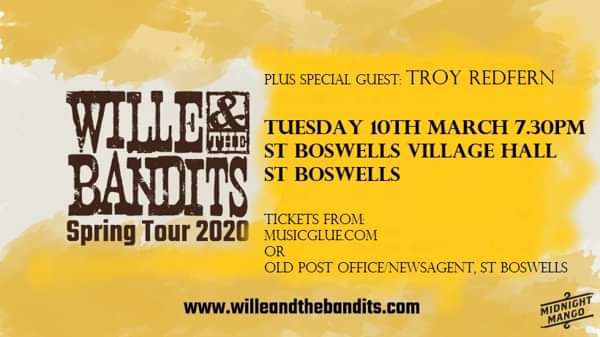 Line Up
Wille and the bandits take the musical essence, nostalgia and discovery of the late 60's and 70's and mix it with a more modern approach mixing elements of dance music, hip-hop and world music. In a day and age where people's musical palates are ever more eclectic through the world wide web. WATB manage to encompass the musical and instrumentation diversity that intrigues so many.
View Profile