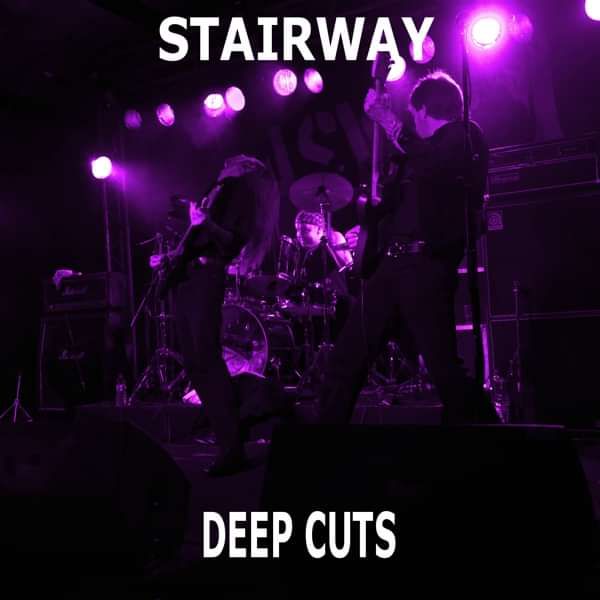 Stairway - Deep Cuts
Compilation Download Album
Pay what you want ($6.84 minimum)
The Great Whore Of Babylon
The Great Whore Of Babylon (revisited)
Deep Cuts is a download compilation of Stairway tracks which contains songs which are largely not as well known as other Stairway tracks.
The tracks 'Born to Die' and 'Fear & Lies' are taken from the 1st mastering session for the Interregnum album but not used for the final album.
All other tracks are from the Stairway albums: No Rest : No Mercy; Bleeding Heart; On Hallowed Ground; The Other Side Of Midnight and Power and Glory.