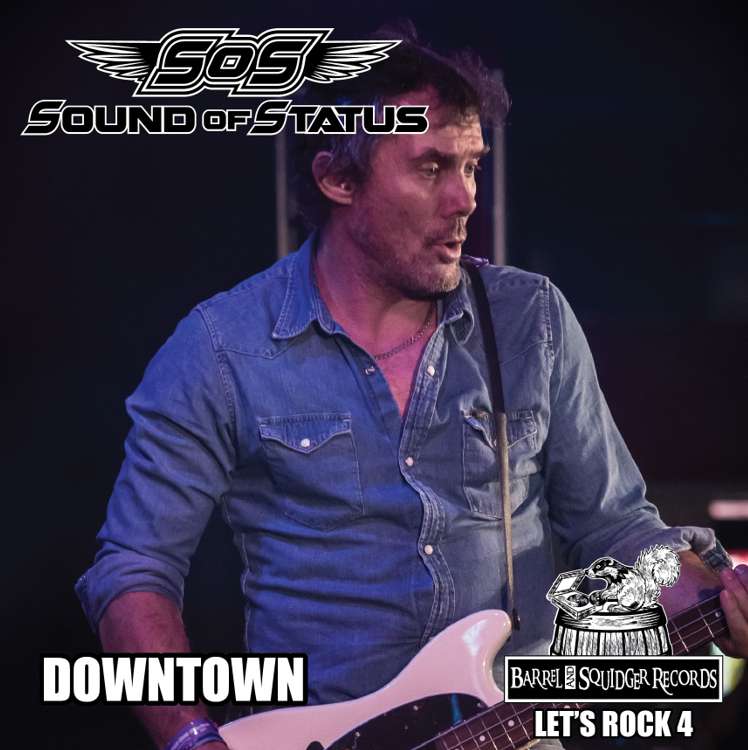 Sound Of Status - Downtown - Digital Download Single
WAV download + digital artwork
Sound Of Status - "Downtown" - WAV single.
Taken from the album "Rough Business".

Hailing from the Dalsland and Värmland regions of Sweden, Sound Of Status are one of the world's leading tributes to 'Frantic Four'-era Status Quo but, unusually, also boast a fine line in their own brand of self-penned, heads down classic rock, heavily influenced by the likes of Quo, AC/DC and Airbourne. "Rough Business" contains ten all-original gems showcasing their undoubted New Wave Of Classic Rock credentials.
Sound Of Status are best known for their explosive, career-defining appearance at 2017's Official Status Quo Fan Club Convention held at Butlins, Minehead, UK. During this event they also contributed to "Christmas Eve (Nanana)", a charitable tribute to the late Rick Parfitt fronted by CJ of Brit Rock legends The Wildhearts. The track appeared on the "Rock Remembers Rick EP" alongside cuts by Massive Wagons and Walkway featuring original Quo drummer John Coghlan, and peaked at #2 on the Official UK Physical Singles Chart in December 2017.
Sound Of Status UK tour October 2018:
13 Oct - McVention, Classic Grand, Glasgow
15 Oct - Fulford Arms, York
18 Oct - Diamond, Sutton-In-Ashfield
19 Oct - Wall's Club, Gloucester
20 Oct - The Black Horse, Darwen
21 Oct - Railway Inn, Winchester

Tour tickets available from roughbusinesstour.co.uk