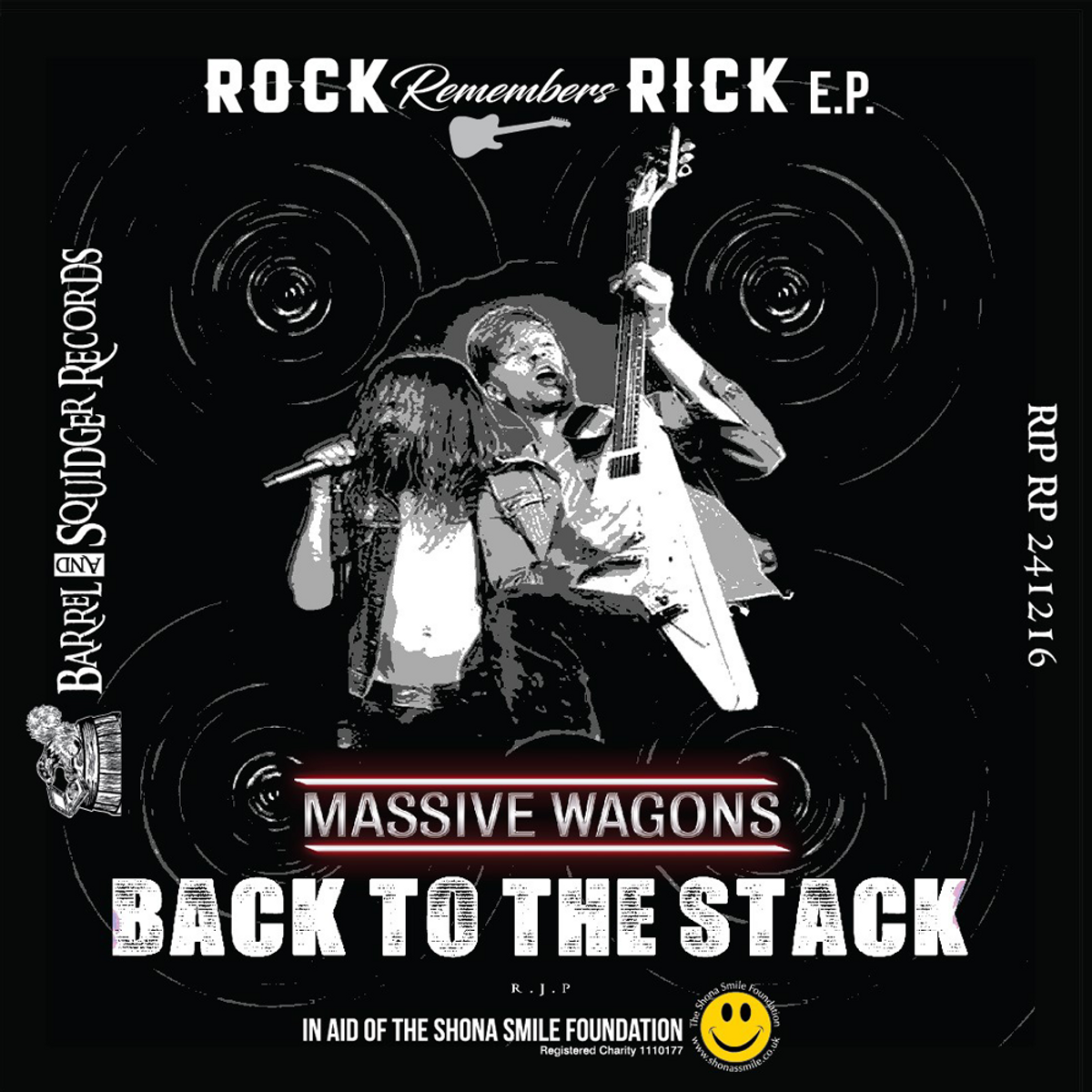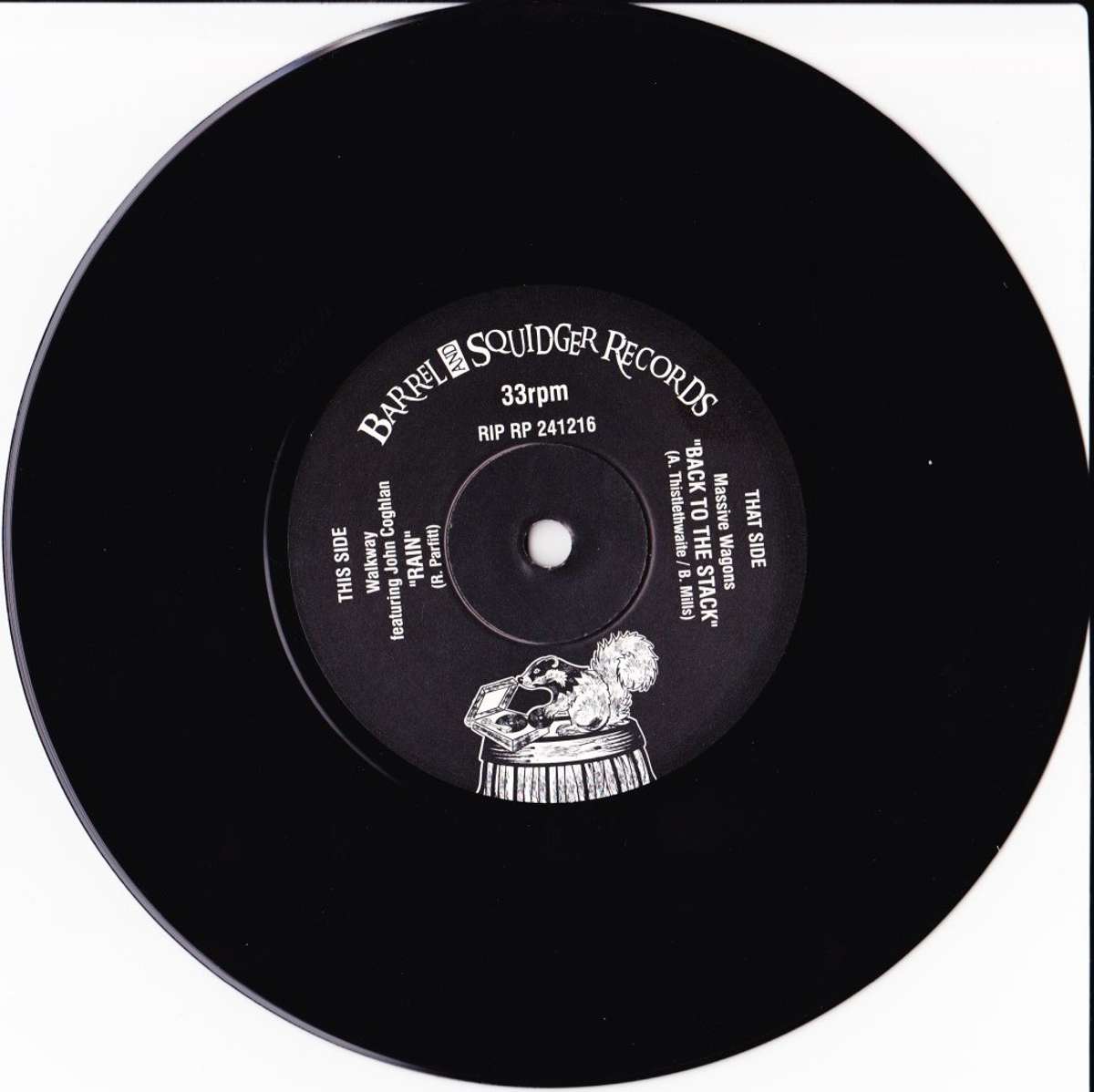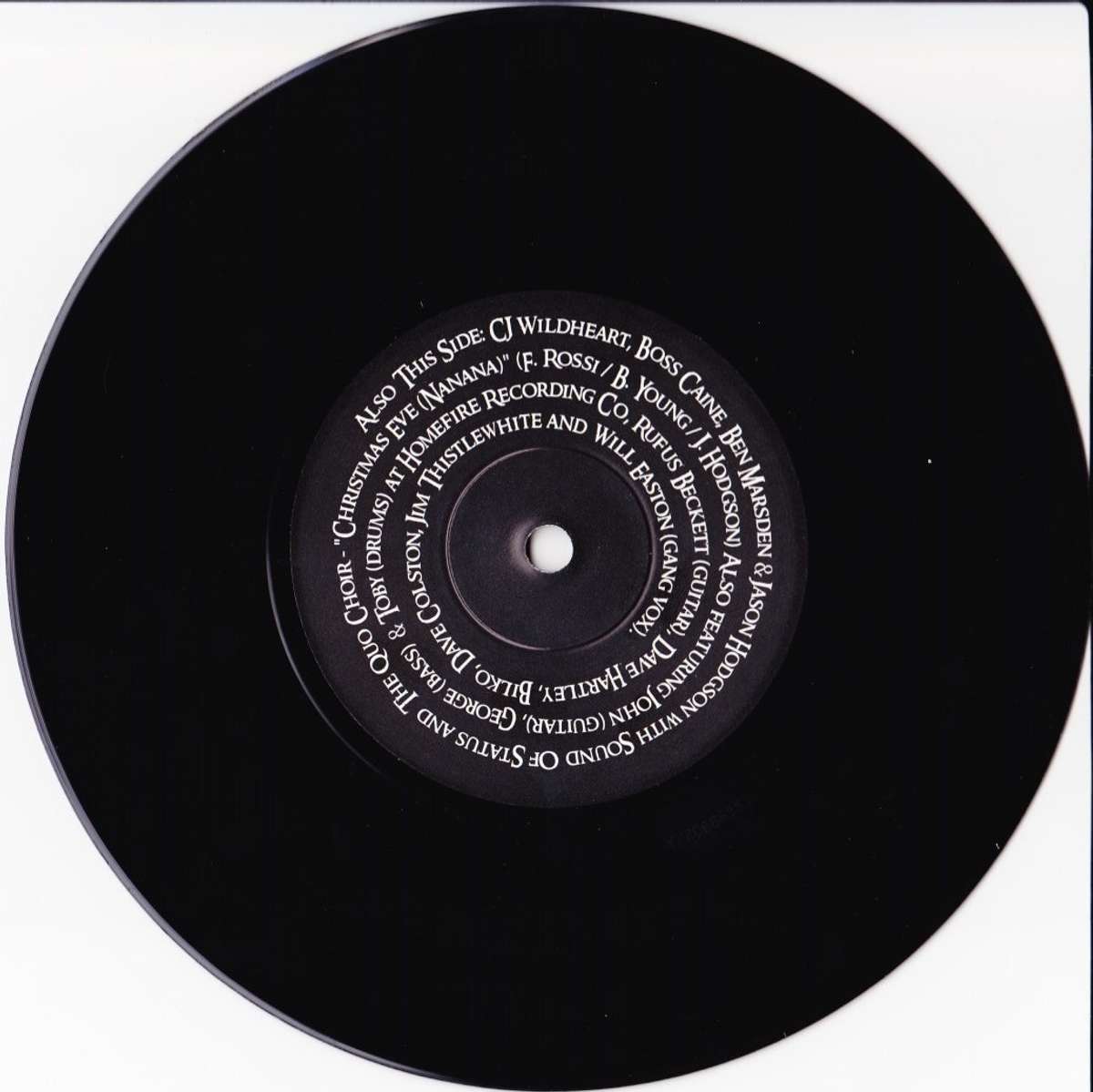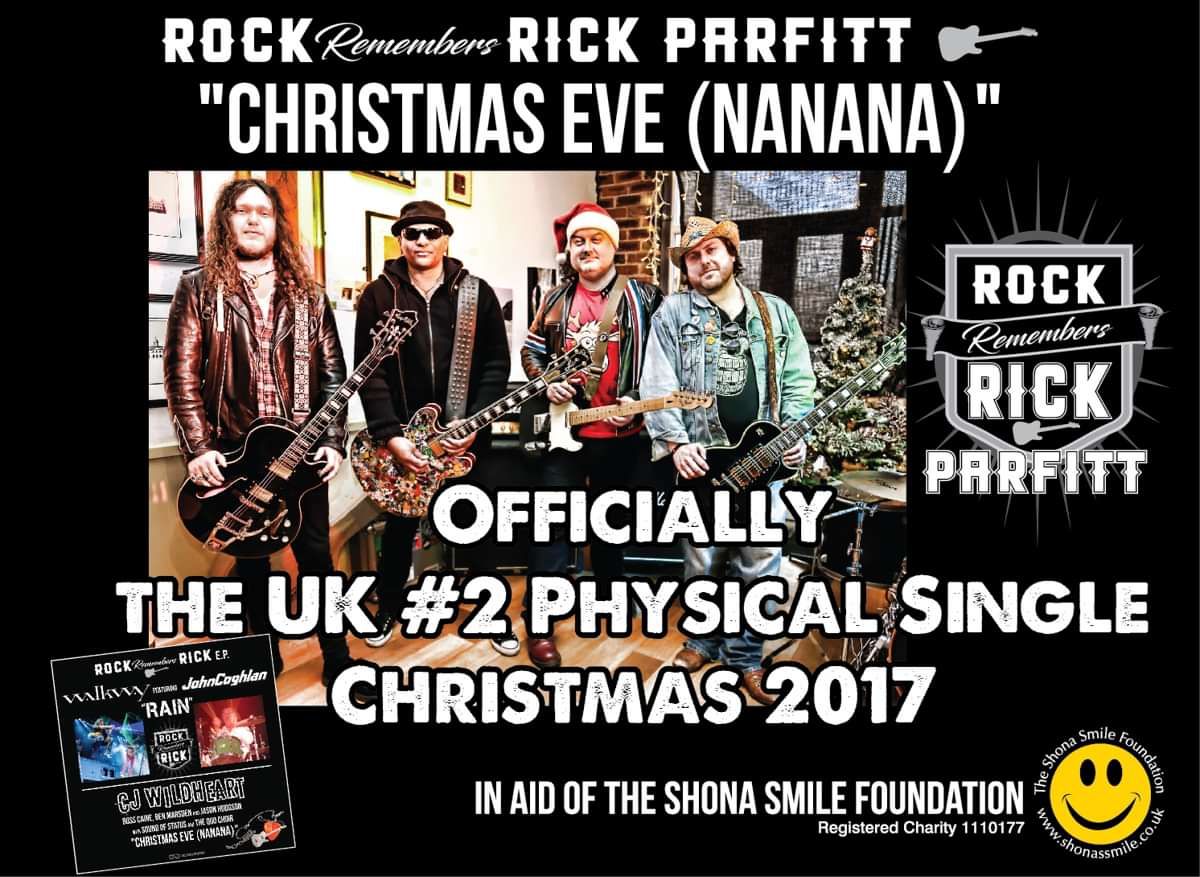 Rock Remembers Rick Parfitt EP - 3-track 7" vinyl
In memory of Status Quo legend Rick Parfitt
This charity EP entered the Official UK Physical Singles chart at the #2 position on its original Christmas Eve 2017 release!
"Rock Remembers Rick" - charity 3-track 7" EP featuring John Coghlan (Status Quo), CJ Wildheart (The Wildhearts), Massive Wagons, Walkway, Boss Caine, Ben Marsden, Jason Hodgson & Sound Of Status.
Collaborating to mark the first anniversary of the passing of Status Quo's Rick Parfitt on Christmas Eve 2016, the sensational triple A-side "Rock Remembers Rick" EP couples genuine rock legends with some of today's greatest up-and-coming artists.
CJ Wildheart, Boss Caine, Ben Marsden and Jason Hodgson with Sound Of Status and The Quo Choir – "Christmas Eve (Nanana)"
A radical reworking of the 1971 Status Quo album track "Nanana", adapted with the permission of original songwriters Francis Rossi and Bob Young. This is a reflective and celebratory Christmas Eve anthem for Parfitt with new lyrics by Jason Hodgson, writer and researcher for "From The Makers Of…" (FTMO…), the Official International Status Quo Fan Club. Iconic Wildhearts guitarist CJ is accompanied by Hodgson, York Americana stalwart Boss Caine, and fast-rising guitarist Ben Marsden (The Main Grains / The Spangles / Warner E. Hodges Band), before Swedish sensations Sound Of Status lead a 1000-strong crowd in an outro singalong recorded at the Status Quo Fan Club convention.
Walkway featuring John Coghlan – "Rain"
Having supported Status Quo on numerous occasions, Walkway were due to collaborate with Rick Parfitt on "Over And Out", the solo album he was working on before his untimely death. Here they team up with legendary original Quo "Frantic Four" drummer John Coghlan on a cover of Parfitt's Quo classic "Rain". His appearance here marks multi-million-selling Coghlan's first UK single release in over thirty years.
Massive Wagons – "Back To The Stack"
Currently leading the UK's "New Wave Of Classic Rock" movement, massive Quo fans Massive Wagons have contributed their self-penned Parfitt tribute track "Back To The Stack", which received rave reviews upon its original digital-only release earlier in 2017 in aid of the Teenage Cancer Trust. Since donating their track to this EP, Massive Wagons signed a worldwide recording deal with Earache, launching them into the premier league with UK hit albums "Full Nelson" (#16), "House Of Noise" (#9) and "Triggered!" (#6) - thus granting this EP official "Before They Were Famous" status and guaranteeing its future collectability!
All profits from the sale of this EP go to children's cancer charity The Shona Smile Foundation (1110177)