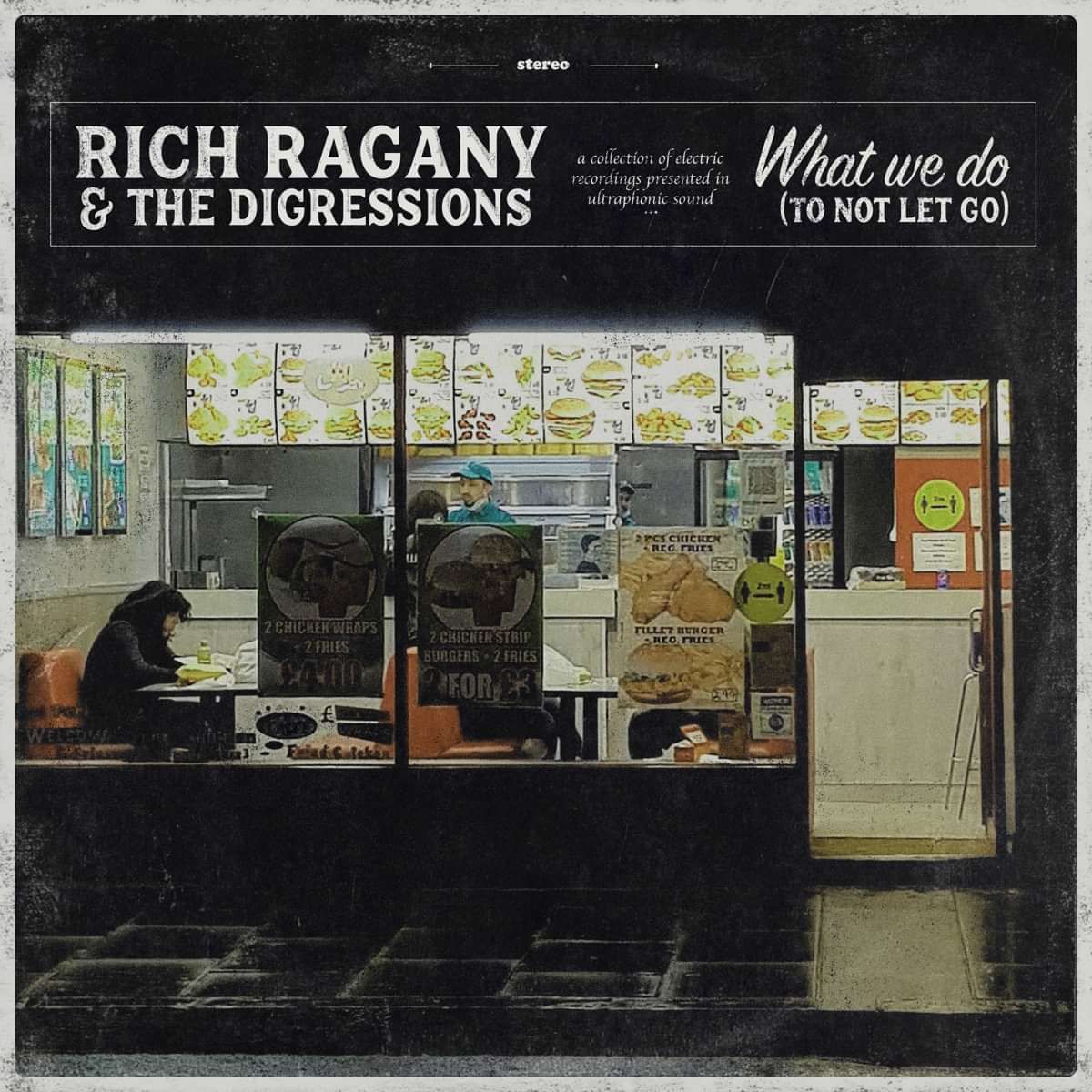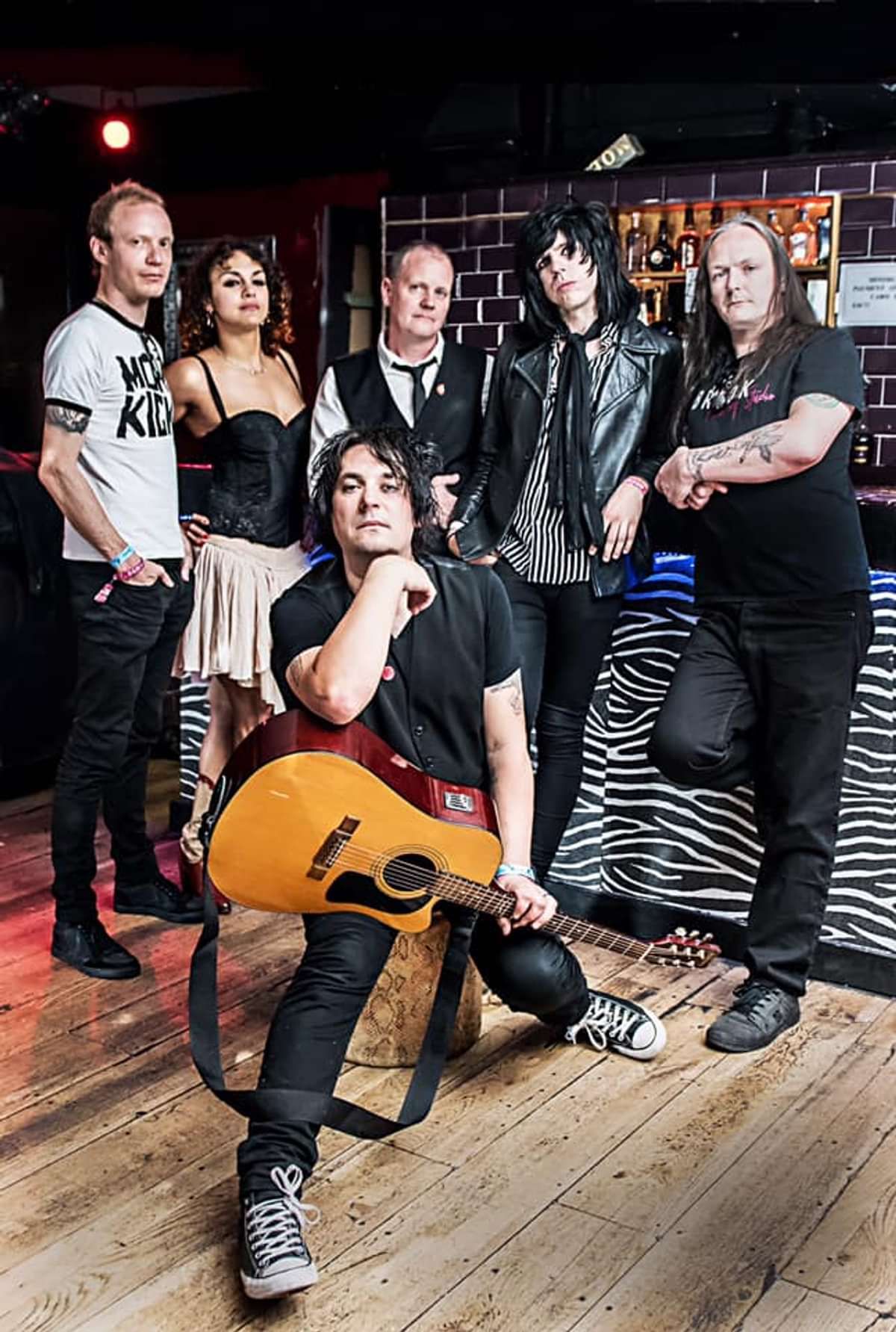 Rich Ragany & The Digressions - What We Do (To Not Let Go) - Digital bundle
Bundle contains: Digital album and instant free digital track "One Last Thing To Prove"
This bundle also includes:

Rich Ragany & The Digressions - What We Do (To Not Let Go) - Digital Download Album

Brand new studio album from Role Models legend Rich Ragany and his band

More info

Rich Ragany & The Digressions - "What We Do (To Not Let Go)" - 14-track digital album in .WAV format, with instant downloadable taster track.

Barrel And Squidger Records proudly present "What We Do (To Not Let Go)", the third studio album Rich Ragany & The Digressions.

"If Tom Petty and Fleetwood Mac got together in a sweaty club with Johnny Thunders, they would probably sound like The Digressions. So, rock 'n' roll is far from dead tonight." - Vive Le Rock magazine

Fronted by former Role Models leader Rich Ragany, the last few years has seen the Calgary, Canada-born and now UK-based songsmith build up quite a reputation with his band of rock n'roll trailblazers, The Digressions. With musicians that include Andy Brook (celebrated producer, Status Quo engineer, The Middlenight Men), Gaff (Glitterati, Dedwardians, Desperate Measures), Ricky McGuire (UK SUBS, The Men They Couldn't Hang), Simon Maxwell (Role Models, The Yo-Yo's) and Kit Swing (Mallory Knox, Seven Days And Doesn't Die), the band won over the hearts of many in 2021 with their critically-acclaimed 'Beyond Nostalgia & Heartache' album, gaining considerable airplay on BBC Introducing, and rave reviews and features from the likes of Classic Rock, Vive Le Rock, Louder Than War and Powerplay etc.

Sharing stages with the likes of The Lemonheads, Warrior Soul, The Men They Couldn't Hang, Whitfield Crane, Ginger Wildheart, The Professionals, Steve Conte (New York Dolls) as well as packing out London venues in their own right, all this deserved attention has led to the band signing a deal with Barrel And Squidger Records and they are set to return on 3rd March with a brand new album titled 'What We Do (To Not Let Go)'.

The pre-order for the album gives people the first sweet taste of its charms in 'One Last Thing To Prove' – a song that lulls the listener into a false sense of security with a beautiful piano and simple chord refrain before out of nowhere the Digressions kick in with a Stooges worthy rock n' roll riff, complete with 'Raw Power' one-note piano stabs. But the vocal harmonies that the band are renowned for lift the song far beyond any low rent garage vibes, and the song soars.

"One night out in Camden I ran into an old friend Pete," explains Rich, remembering the origins of the song. "We go way back to Canada. He's a sound tech for some pretty amazing acts. Anyways, I see him, and his arm is in a sling. I ask him what he's doing after. He says he can't be out late as he leaves in the morning to hit the road. "With a broken arm man??" He replied, "We all got one last thing to prove..."."

It's a taster of an album that is crammed full of soaring melodies and the kind of rock n' roll that can take on many different moods, sounds and styles. For 'What We Do (To Not Let Go)' that band went for a different approach to its predecessor…

"As 'Nostalgia….' had that wide-screen depth and cinematic feel," explains Rich, "I decided to lay down a new approach. Gone were layering guitars and keys, in with punchy one takes... everyone getting one shot... everybody gets one job (Gaff is lead guitar, Kit rhythm for example no layers... just the parts), solos are solid takes and not pieced together. This to me would ensure that everyone's personality would shine right through while making the songs far more immediate and vital. If it's one thing I've learned while being incredibly lucky to work with the Digressions, it's that they have a ton of personality.

"After writing, recording our 'Beyond Nostalgia And Heartache' album through the pandemic I felt we were on an incredible creative roll. So just before the release of Nostalgia I booked time again with Andy at The Brook Studios in Wallington Rock City. I had the songs and the band had grown into something very special. We had to keep going, which felt natural. What you get is a muscular yet melodic, anthemic rock n roll album. A new way of telling our story. One I can say I am so proud to be part of."

Rich Ragany And The Digressions are:
Rich Ragany – vocals/guitar/drums
Gaff – lead guitar
Kit Swing – guitar/vocals
Andy Brook – keyboards/vocals/guitar
Ricky McGuire – bass
Simon Maxwell – drums/percussion

This bundle also includes:

Rich Ragany & The Digressions - One Last Thing To Prove .WAV file

Instant digital download track

More info

A free, instantly-downloadable .WAV file of new track "One Last Thing To Prove" with all pre-orders of the Rich Ragany & The Digressions album "What We Do (To Not Let Go)".