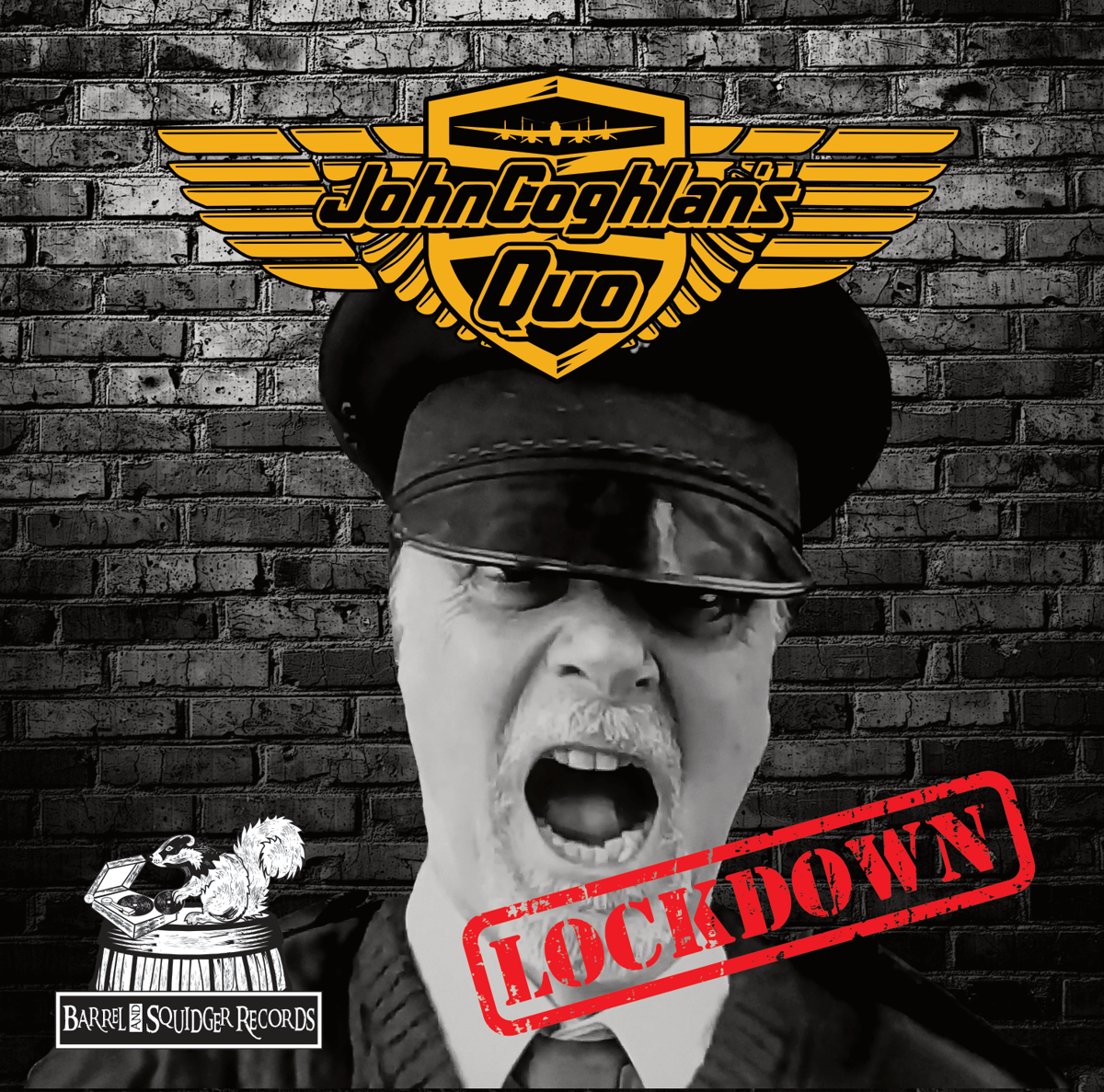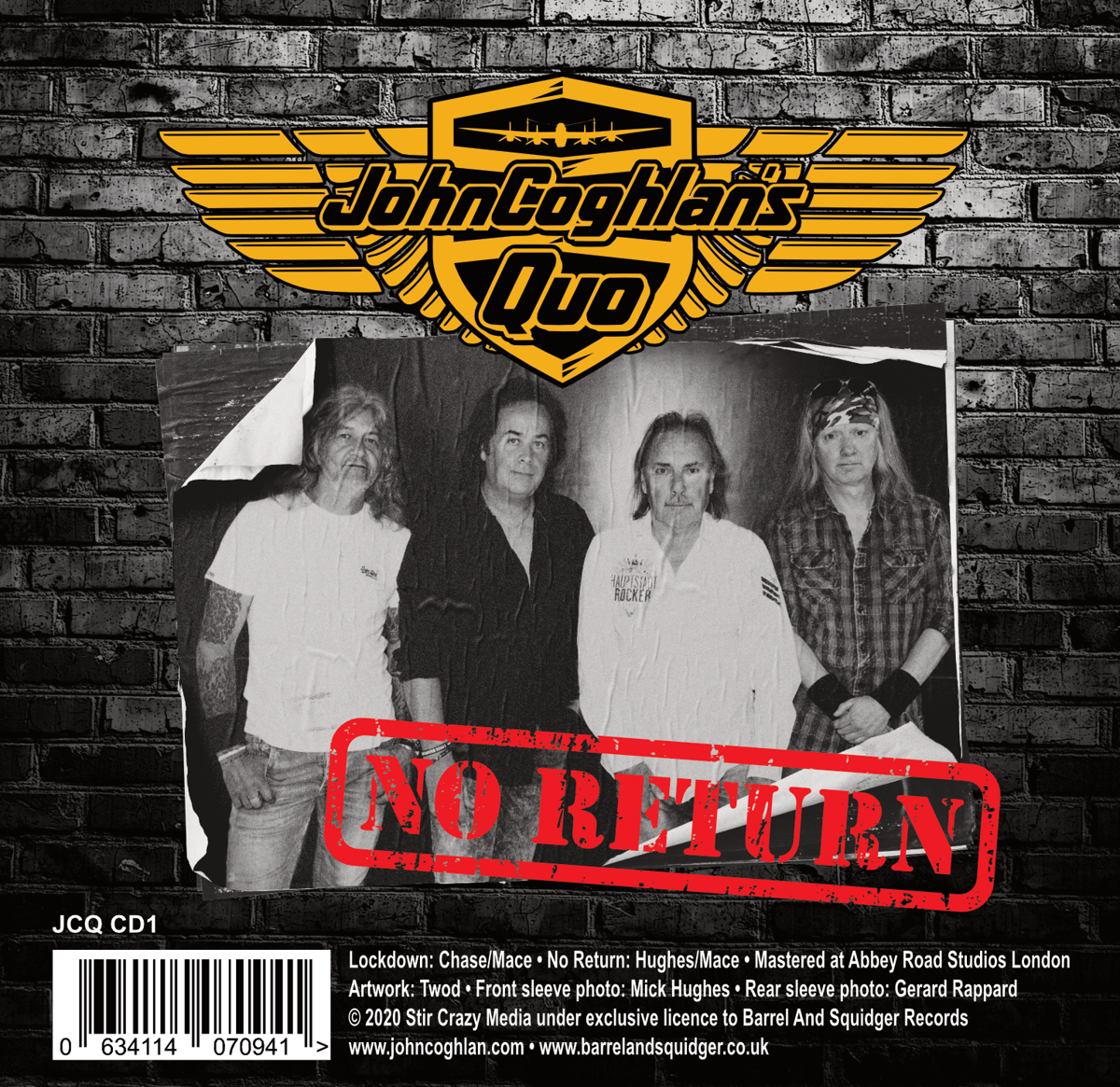 John Coghlan's Quo - Lockdown / No Return - CD single - SOLD OUT!
Status Quo "Frantic Four" legend returns with his own original studio material for the first time in 30 years!
John Coghlan's Quo - "Lockdown (Stir-Crazy Mix)" / "No Return"
ENTERED THE OFFICIAL UK PHYSICAL SINGLES CHART AT THE #2 POSITION!
Limited edition double A-side CD single.
It's a first physical release for "Lockdown" - the thundering, rifftastic monster hit that has notched up over 150,000 video views to date.
It is paired with "No Return", the brand new driving single once again recalling the authentic, no-nonsense rocking sound of mid-70s Quo.
Both tracks individually topped Classic Rock magazine's prestigious "Tracks Of The Week" poll!
The CD comes housed in a card picture slipcase. Release date 29 March 2021.
John Coghlan, Status Quo founder member and drummer of the classic "Frantic Four" line-up, is a true British rock legend. He has tens of millions of record sales to his name and made countless Top Of The Pops appearances, with 23 hit singles (14 in the UK Top 10) and 26 hit albums (15 in the UK Top 10) - four of which went all the way to the Number One spot!
Now Coghlan returns with his own phenomenal band and his first brand new, original studio material in 30 years.