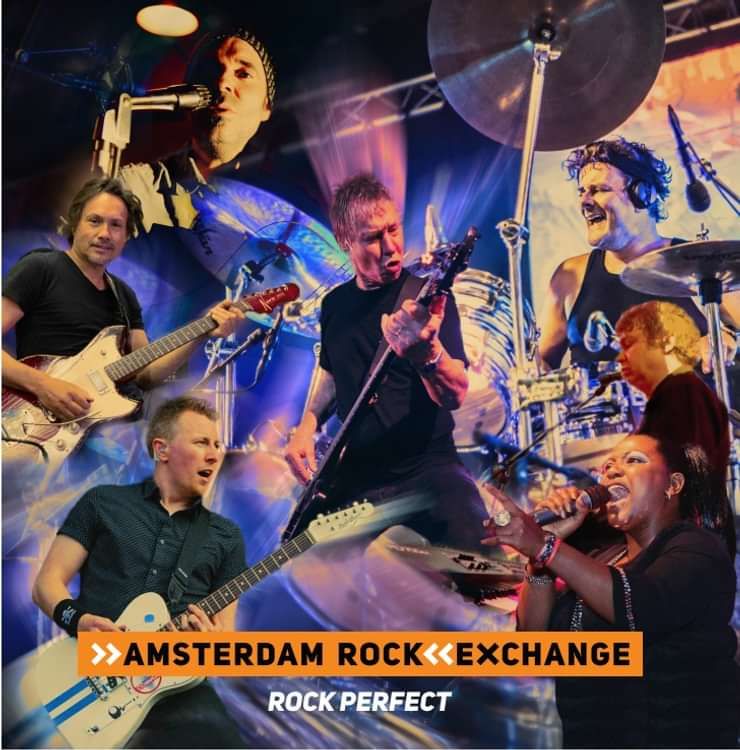 Amsterdam Rock Exchange - Rock Perfect LP + CD set
Simon Napier-Bell returns to the world of rock, with a little help from Status Quo members
Amsterdam Rock Exchange - "Rock Perfect".
VERY LIMITED LP & CD package
The return of legendary music mogul Simon Napier-Bell to the world of rock... in his own words, his "first rock project since The Yardbirds"!
Limited Edition package includes: 10-track vinyl LP in picture sleeve with double-sided lyric insert, plus 13-track CD in a card slipcase, all housed in a resealable plastic sleeve.
Featuring current and former Status Quo men John "Rhino" Edwards, Richie Malone and Paul Hirsh, and the cream of Holland's finest rock musicians: Marijn Slager (vocals), Hans Eijkenaar (drums), Leendert Haaksma, Arnold van Dongen and Marijn Slager (guitars), Evert Abbing (bass), with Angie Brown (backing vocals).
Written by Evert Abbing, Richard Molenaar and Simon Napier-Bell. Produced by James Kenosha.
Simon Napier-Bell is one of the biggest names in the music industry. In his early career he was renowned for working with Burt Bacharach on the score to "What's New Pussycat", before co-writing "You Don't Have To Say You Love Me", a worldwide smash hit for Dusty Springfield and recorded by hundreds of artists including Elvis Presley. Moving into music production he was responsible for discs by Marc Bolan, The Scaffold, Peter Sarstedt, and most famously, the seminal self-titled album by The Yardbirds (aka "Roger The Engineer") which cemented the reputations of a young Jeff Beck and pre-Led Zeppelin Jimmy Page. Later as a music manager he guided the careers of artists as diverse as Boney M, Ultravox, Asia, Candi Staton and Japan. But he is undoubtedly best known as the manager of George Michael and Andrew Ridgeley in 1980s pop sensations Wham!, being the man who famously took Wham! to China – the first western pop act ever to perform in the communist country.
In later years, Simon Napier-Bell has become a best-selling author and renowned film director. Amsterdam Rock Exchange marks his welcome return to the music world and is, in his own words, his "first rock project since The Yardbirds". Barrel And Squidger Records are honoured to have been personally selected as exclusive retailers for this remarkable album.