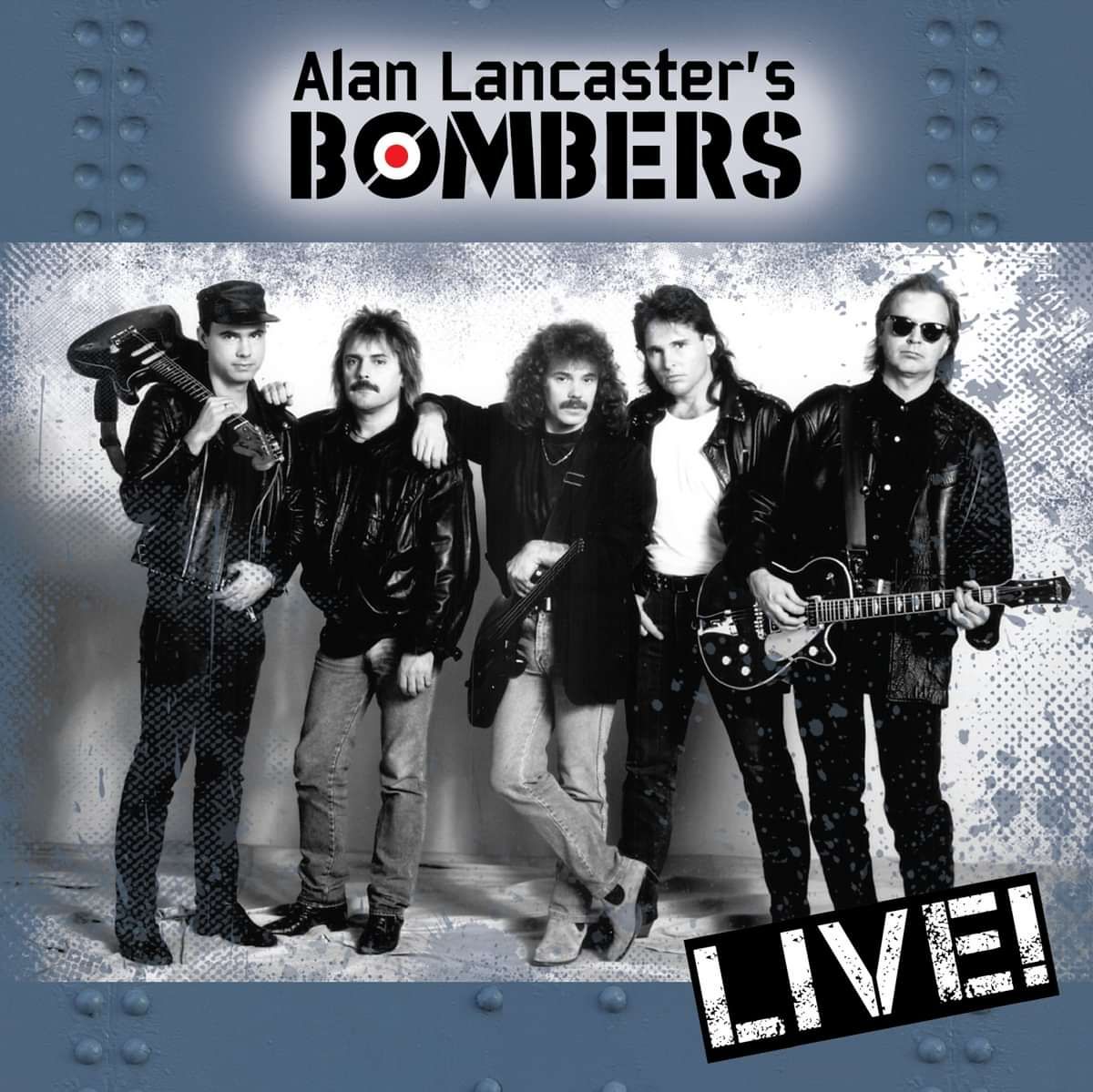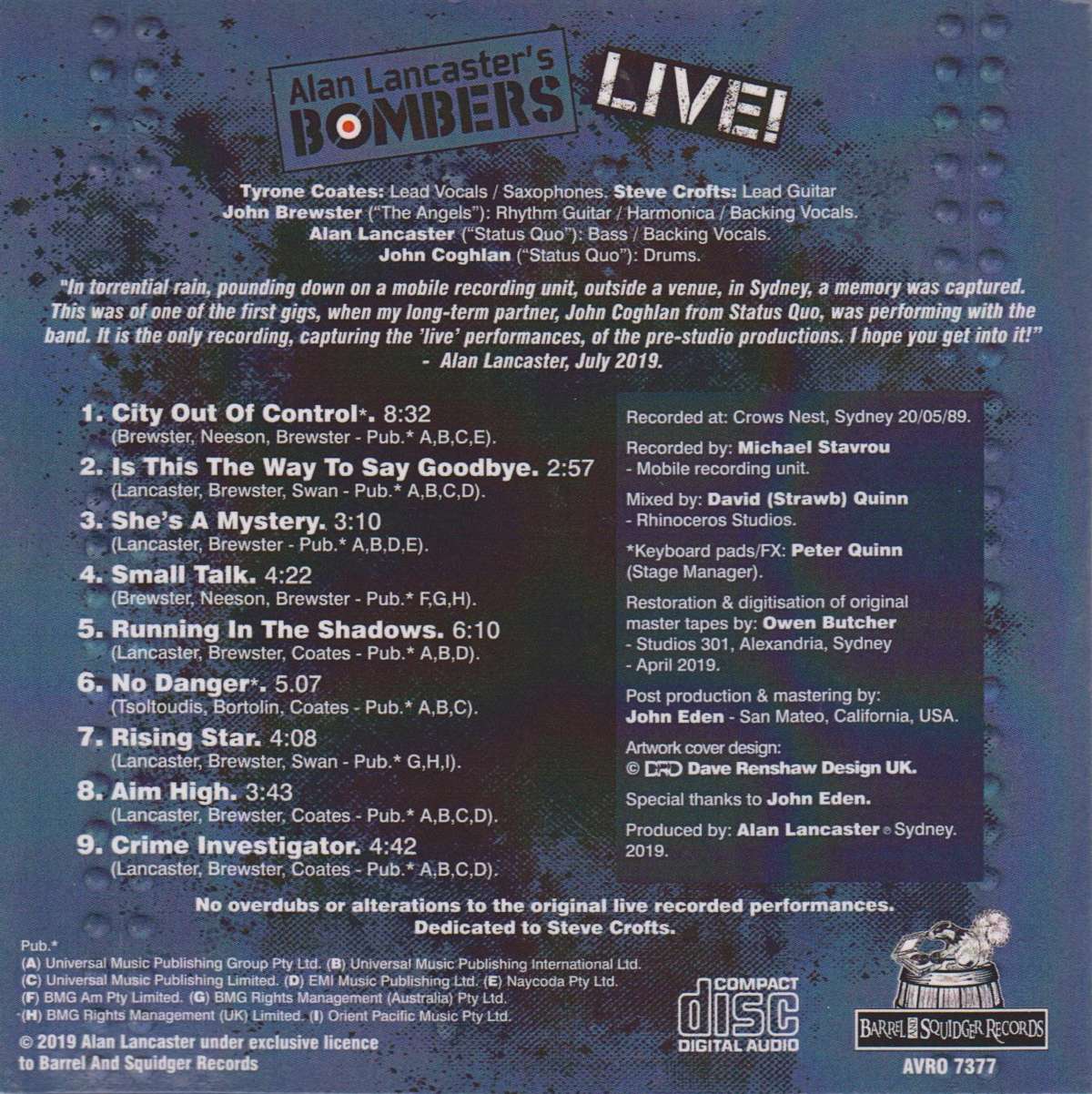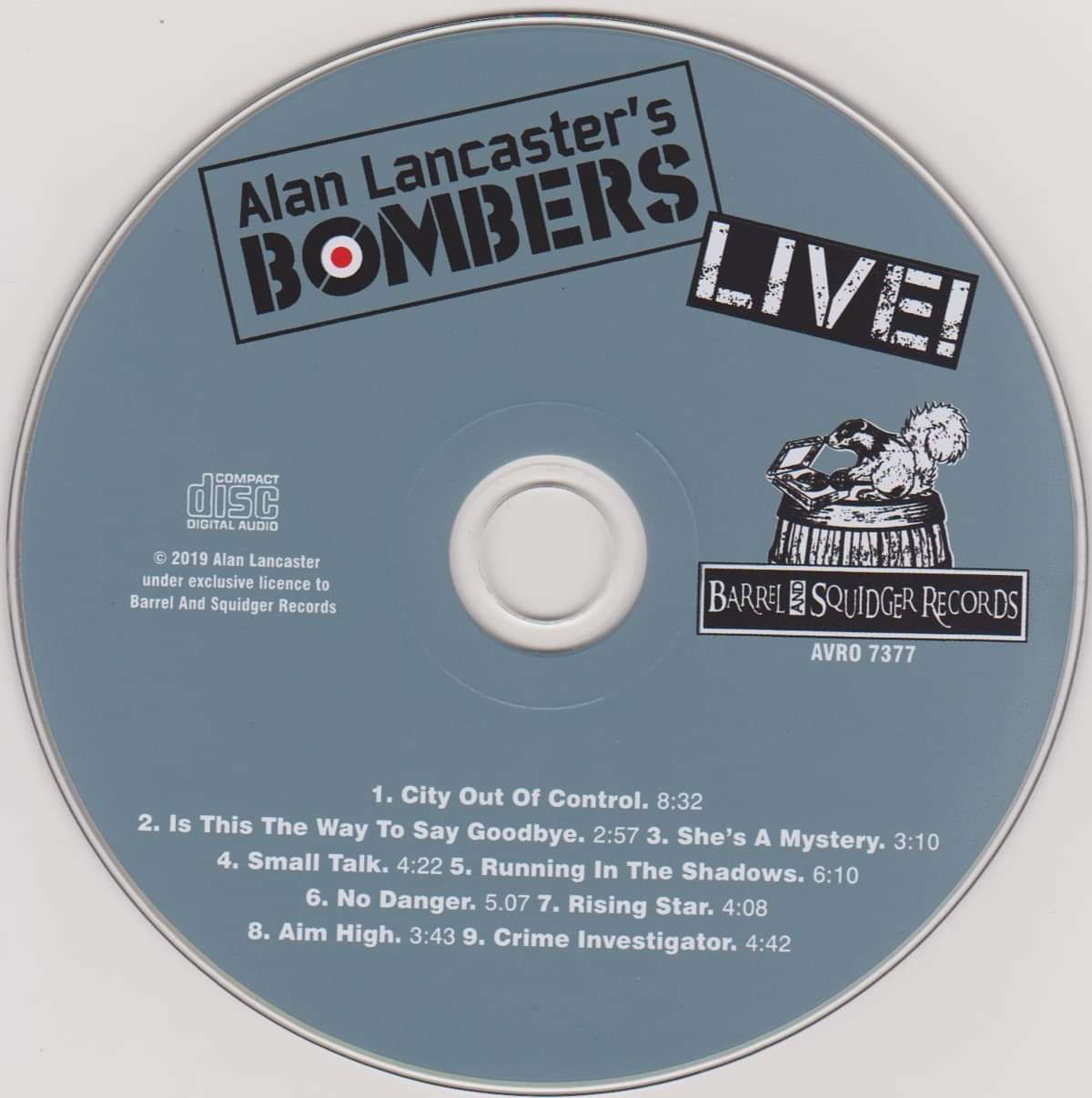 Alan Lancaster's Bombers LIVE! - CD - SOLD OUT!
Limited Edition CD housed in a glossy card slipcase
Alan Lancaster's Bombers - "LIVE!" - limited edition CD housed in a glossy card slipcase.
Alan Lancaster is a Status Quo 'Frantic Four' founder member and all-round British music legend…
He opened Live Aid, has sold countless tens of millions of records, appeared on Top Of The Pops dozens of times, and has had around 30 hit singles and 30 hit albums, two thirds of which went Top 10, with five reaching Number One. That's just his UK track record!
Departing from Quo after Live Aid, Lancaster joined Australian supergroup The Party Boys and enjoyed a further Number One single with "He's Gonna Step On You Again", a cover of the John Kongos classic later reimagined by Happy Mondays as "Step On". Forming The Bombers shortly afterwards with Party Boys bandmate John Brewster (of Australian rock pioneers The Angels, cited as a major influence by Guns N' Roses, Nirvana and Pearl Jam), an early incarnation reunited Lancaster with former Quo drummer John Coghlan, bringing the original 'Frantic Four' rhythm section back together for the first time in nearly a decade.
Alan Lancaster's Bombers – "Live!" dates from that short-lived period in 1989 and was recorded in Sydney, Australia. Professionally captured, the tapes lay untouched for decades until recently rediscovered by Lancaster. Now with post-production and mastering by former Quo studio engineer and producer John Eden, this stunning recording is presented for the first time by Barrel And Squidger Records, where it will be launched in the presence of Lancaster and Coghlan at September's Official Status Quo Fan Club Convention, prior to a general mail-order release on 11 October.