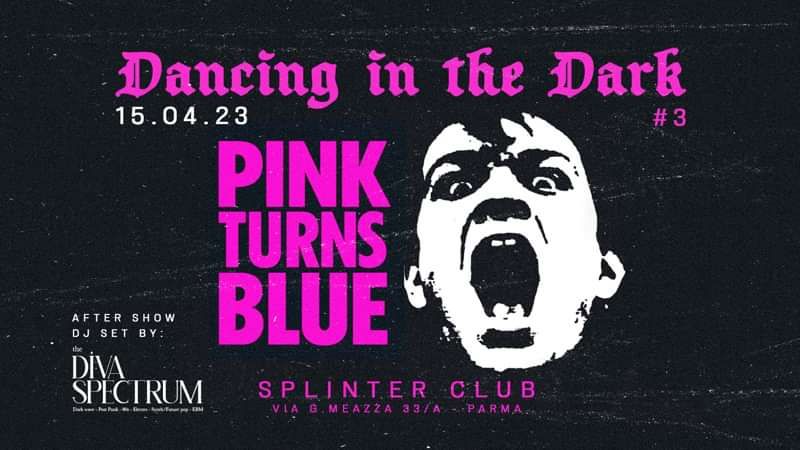 splinter club presents:
PINK TURNS BLUE
15
Entry Requirements: tessera arci obbligatoria
PINK TURNS BLUE live!
TAINTED Tour 2023
I Pink Turns Blue sono dei giganti del post-punk e della darkwave made in Germany. Nati a metà degli anni '80, hanno ben 11 dischi all'attivo e tour in tutto in mondo. "Tainted", il loro ultimo lavoro, affronta temi di grande attualità, un atteso ritorno live da non perdere!
FOR FANS OF: The Chameleons, The Sound, Joy Division, Motorama, Sad Lovers & Giants, Human Tetris, Soviet Soviet, Lebanon Hanover, Interpol etc.
apertura porte 21.30 inizio concerto 22.30
tesseramento possibile anche la sera stessa
📍Splinter Club | Via G. Meazza 33/a Parma --comunicazione e ingresso riservato ai soci arci--