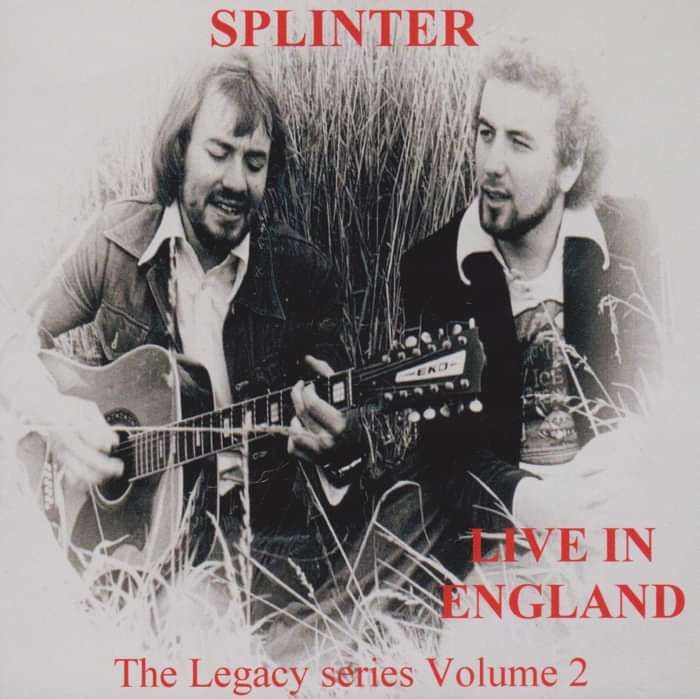 Splinter Live In England 1974 - 1977
The first official live album by the band
This album has been assembled from performances while touring England during those three years 1974 - 1977. The recordings have been assembled by Nigel Pearce and Bobby Purvis.
All vocals - Billy Elliott and Bobby Purvis
12 String Guitar - Bobby Purvis Harmonica/ Kazoo - Billy Elliott
Track Listing
The Place I Love,
Lonely Man, (Another Chance I Let Go), 3 White Shoe Weather,
Costafine Town, 5 Silver,
Split Crow Road,
What Is It,
China light,
Halfway There, 10, Sixty Miles Too Far,
Berkeley House Hotel,
Drink All Day,
Somebody's City,
Love Is Not Enough.