Spacific presents:
Reb Fountain
Reb Fountain + Proteins of Magic
Thrilled to announce the return of multi-award winning Flying Nun artist Reb Fountain
Line Up
In October 2021, Reb Fountain released IRIS, her sophomore album via Flying Nun Records, to critical acclaim. Martin Aston from MOJO magazine called Reb, "New Zealand's next alt-folk sensation" and Karl Pushmann, VIVA New Zealand Herald, states, "From the moment you press play, IRIS envelops you."
Winner of the 2021 Taite Music Prize and the Aotearoa Music Award for Best Country Music Album and APRA Best Song in 2018, songwriter Reb Fountain is a consummate recording artist and performer: stunning audiences with her music and artistry alike. A perfect extension of her 2020 self-titled album, IRIS elevates Reb Fountain's music to new heights. Here, Reb effortlessly combines pop elements with her trademark noir folk-punk sound, weaving authentic and anthemic tunes that create an instant and indelible impression.
"Reb Fountain is one of those artists that you don't know but need to see." Scenestr, 2022
Reb was born in San Francisco and immigrated with her family from North America to Lyttelton — the quiet port town out of Christchurch that's been fundamental to New Zealand's alt-folk scene, raising artists like Marlon Williams, Aldous Harding, and Delaney Davidson.
Throughout 2020, Reb and her all-star band astounded audiences around the country on her sold out album release tour, joined Crowded House on their 13 date, 'To The Island Tour', and honoured Nick Cave at the sold out Auckland Town Hall show, 'The Boy Next Door'.
Reb Fountain and band made their Australian debut at Womadelaide 2022. They have just completed a nationwide tour of New Zealand performing to sold out audiences in Aotearoa's most iconic theatres to critical acclaim.
"Shaman-like, Fountain moves across the stage and through the various stages of herself to deliver these songs, devotionals. She and band are not just world class performers, they might in fact be world-beaters." Simon Sweetman, 2022
"I watched Reb Fountain last Saturday, prowling across the stage like Patti Smith and Cat Power one- minute, Nick Cave living his best life the next. Reb was a revelation. I could have watched that show on any stage in the world – and Reb would have deserved to be there." Stuff, 2022
"At first, I thought I was listening to a cross between Patti Smith and Nick Cave but these comparisons quickly fall away as Reb is a true original." Hifiway, 2022
"Unleashed and unafraid, Reb Fountain is a revelation" Sunday Star Times
"Reb Fountain possesses a crystalline vocal that's as stunning as it is assured." American Songwriter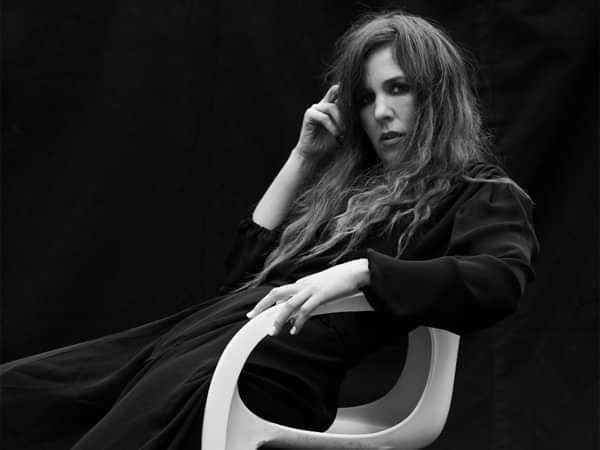 There isn't a single genre that describes the musical output of Proteins of Magic, but in broad terms it embodies the realm of Gothic; from the use of voices from elsewhere, layered upon one another, to the drama of chamber pop melded with eerie post-punk, accompanied by videos that morph from the natural to the cyber.
Living between Tāmaki Makaurau Auckland and Nashville, Tennessee, Kelly Sherrod is a multi-faceted artist practicing in both audio and visual media. She writes, produces and performs as Proteins of Magic, and creates visual worlds to translate it to the screen using claymation to digital art.
Through her work she blurs the boundaries between innovative alt-pop and contemporary art music, bringing into existence a world that is uniquely her own.