Spacific presents:
Pitch Black
Pitch Black + Sangita Soundsystem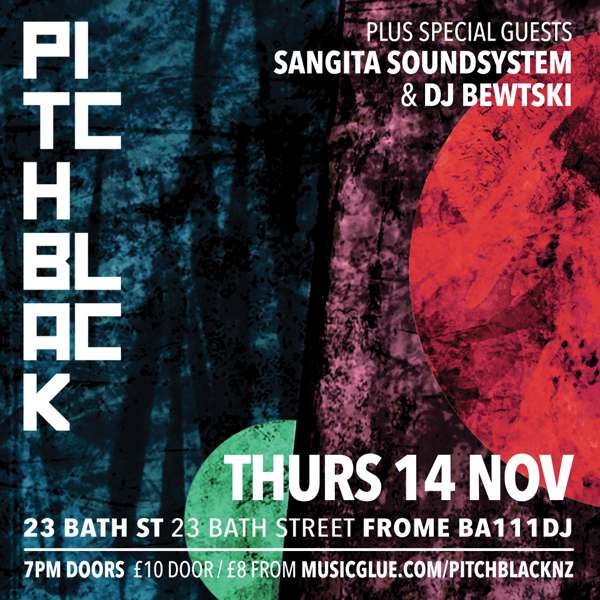 Electronic producers Pitch Black bring their hugely popular show to Frome for the first time. Fusing live music with customised visuals, the sensory feast aims to recontextualise their forthcoming new album.
Line Up
Pitch Black are Michael Hodgson and Paddy Free. Having pumped their way through New Zealand's electronic music scene since their inaugural performance at the annual Gathering New Year's eve festival in 1996, they have spent the subsequent years rousing dance floor punters, generating rave reviews, winning awards and gaining thousands of fans across the world.
Hard to box into a single audio 'genre', Pitch Black is a combination of musical journeys. Their sound is distinctive; ranging from organic ambient beginnings and layered soundscapes to skanking keyboards, cutting acid riffs and thumping rhythmic grooves, with dub being the glue that holds their sound together. One critic has described them as like "Orbital meets King Tubby, or Rhythm and Sound in Technicolor".
It is their live show that really makes Pitch Black stand out from the rest of the crowd, both sonically and visually. Their tracks take on an added dynamism and their performances reveal the dialectic behind the band - Paddy wants to do it for the crowd, Michael wants to do it to the crowd. Visually they are in another dimension thanks to Michael's cutting edge visuals.
They have toured the world relentlessly, playing everywhere from Amsterdam to Zagreb and the streets of Las Vegas to the Australian outback, supporting acts such as Coldcut, Skream, Easy Dub All Stars and System 7 along the way.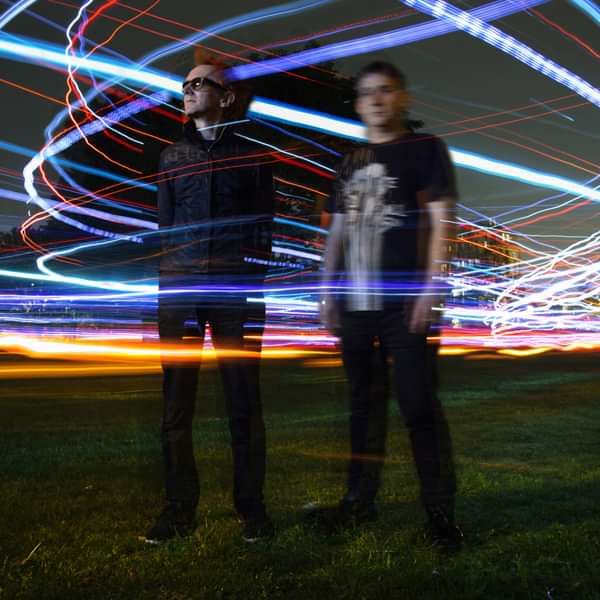 Sangita Soundsystem is the musical output of Darren Sangita and Jon Sangita whose voyages have taken musical flight as a psychedelic dub sonic spaceship, navigating to the outer reaches of the imagination. Their skilled use of audio technology and their love of dub and psychedelic sound spaces are the ingredients that allow them set sail on mystic dub waves of bliss to tickle the synaptic senses into submission.
Both artists have over 2 decades experience with events and production in the Global Psychedelic and Ambient Trance scene. Darren Sangita managed Dragonfly Records for several years, going on to release music and perform under the monikers, Noodreem, Ashirvad, Spectralite and Global Mystic. Jon Sangita was actively involved in hosting some of the early psytance events in 90's London and has been DJ'ing at festivals and events since the millenium with ongoing dub releases under the project name, E.S.P
With Sangita Soundsystem, they aim to bring the worlds of psychedelic dub, global fusion and wobbly weirdness to the fore with their original take on fusing classic reggae riddims with electronic pulsations, ripples of synthedelic riffs and plenty of added spice in the form of spacey reverbs and tripped out delays on choice cuts of shamanically inclined samples.