Spacific presents:
Pitch Black
Pitch Black + Robot Riddims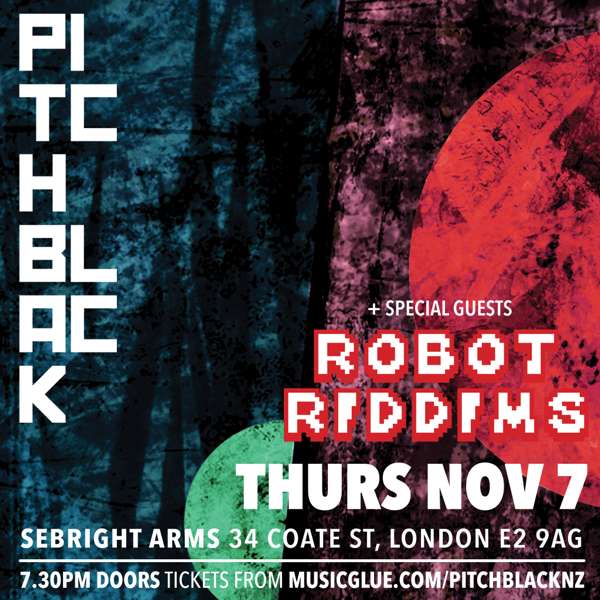 Electronic producers Pitch Black bring their hugely popular show back to London. Fusing live music with customised visuals, the sensory feast aims to recontextualise their new album Third Light.
Support on the night from South London bad boy Robot Riddims.
Line Up
Pitch Black are Michael Hodgson and Paddy Free. Having pumped their way through New Zealand's electronic music scene since their inaugural performance at the annual Gathering New Year's eve festival in 1996, they have spent the subsequent years rousing dance floor punters, generating rave reviews, winning awards and gaining thousands of fans across the world.
Hard to box into a single audio 'genre', Pitch Black is a combination of musical journeys. Their sound is distinctive; ranging from organic ambient beginnings and layered soundscapes to skanking keyboards, cutting acid riffs and thumping rhythmic grooves, with dub being the glue that holds their sound together. One critic has described them as like "Orbital meets King Tubby, or Rhythm and Sound in Technicolor".
It is their live show that really makes Pitch Black stand out from the rest of the crowd, both sonically and visually. Their tracks take on an added dynamism and their performances reveal the dialectic behind the band - Paddy wants to do it for the crowd, Michael wants to do it to the crowd. Visually they are in another dimension thanks to Michael's cutting edge visuals.
They have toured the world relentlessly, playing everywhere from Amsterdam to Zagreb and the streets of Las Vegas to the Australian outback, supporting acts such as Coldcut, Skream, Easy Dub All Stars and System 7 along the way.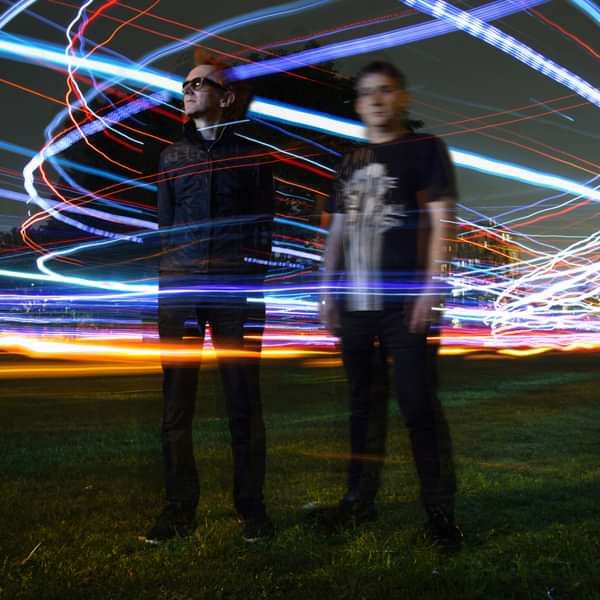 Robot Riddims performs live and records with his custom-built instruments and controllers, combining DIY 8-bit synths with classic dub mixing techniques and the mantra "Strictly Lo-Fi for your Hi-Fi".
The South London based producer combines retro electronics, circuit bent drums and chiptune flavour into a future dancehall sound inspired by the game changing lo-fi records of the digital reggae revolution of the 1980s.
Taking further influence from video game soundtracks, grime, soca, tropical house and dub, Robot Riddims has delivered a series of genre-bending EPs since the projects' birth back in 2016 - and provided remixes for artists including Tru Thoughts reggae dons Wrongtom and The Ragga Twins.