Spacific presents:
Shapeshifter NZ
Shapeshifter NZ + Tiki Taane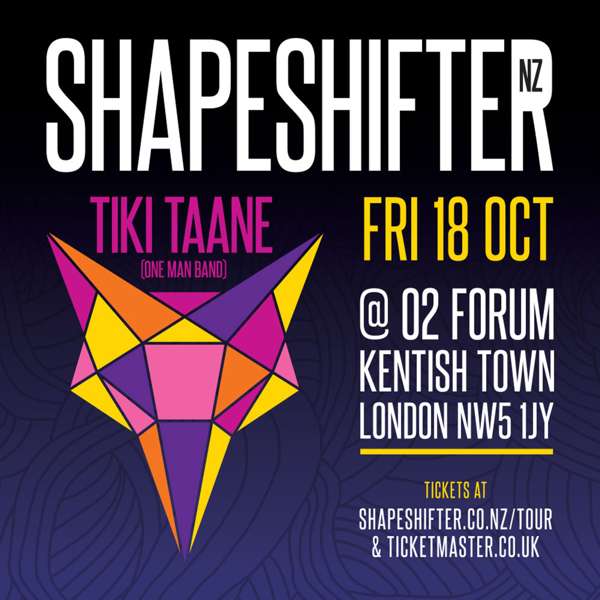 After selling out shows across New Zealand and Australia this summer, Shapeshifter NZ return to London for one special night.
Showcasing new tunes from their forthcoming LP alongside bonafide classics, this is your one chance to catch the stadium electronic wonderkids before they head back into the studio. With new collaborations recorded with the Upbeats in 2019, their own new material and another LP with the Christchurch Symphony Orchestra on the way, Shapeshifter NZ remain one of the most diverse acts in dance music.
A unique combination of future soul, drum and bass, jazz, rock, dub and more, with euphoric synths and heavy guitars amidst pounding drums and soaring vocals - this is Shapeshifter NZ.
Line Up
The players in Shapeshifter NZ created their very own heavy soul, a stadium-sized sound which adds layers of drum & bass, jazz, funk, rock and electronica to solid bass culture foundations, capable of morphing from rolling drum & bass to pummeling guitar-driven jams to horizon-shifting electronic soundscapes.
This genre-defying amalgamation of influences continues to draw from new source material and inspiration as Shapeshifter NZ evolves, motivating dance floors worldwide and delivering audiences to the bleeding edge of musical possibility.
As at home in an amped club environment as they are playing to packed festival fields, Shapeshifter NZ is a truly adaptable unit. The five-strong lineup of PDigsss (vocals), Sam Trevethick (guitar/synths/sampler), Dan McGruer (keyboards/samples), Nick Robinson (bass/synths/MPC) and Darren Mathiassen (drums) have individually called Auckland, Wellington, Melbourne, Kingscliff, Berlin, Queenstown and, first and foremost, their original Christchurch stomping ground home, yet a chemistry refined over 12 years of playing together means they lock back into formation whenever they regroup.
A bunch of heavyweight fresh tracks are being road tested over the New Zealand summer at festivals around the country, with a new LP scheduled for release in the 4th quarter of 21019.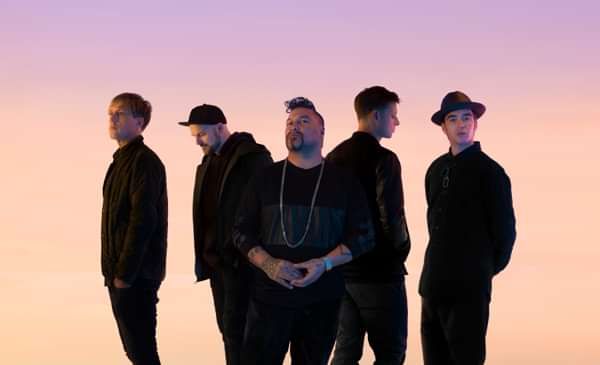 Tiki Taane is a multi-platinum award winning artist and considered a pioneer in the New Zealand music scene with a career spanning 20 years. Rising to prominence as a member of leading New Zealand band Salmonella Dub, Tiki progressed from sound engineer to fully fledged front man and penned some of the bands biggest hits including "Love Your Ways" and "For the Love of It" amongst others.
Since embarking on his solo artist career in January 2007, Tiki has gone from strength to strength, becoming one of New Zealand's most popular and diverse award-winning artists renowned as much for his powerful live performances as he is for his anthems.
Doubling as an audio engineer for top drum n bass groundbreakers Shapeshifter, Tiki is also renowned as a remix producer and gifted performance MC who has a solid reputation for boosting shows, musical works and recordings worldwide.
In November 07, he released his debut LP "Past Present Future" which achieved double platinum sales and picked up a swag of awards. His beautiful acoustic love ballad "Always On My Mind" rose to No. 1 and broke two all-time NZ records - it sat in the charts for a record 54 weeks and was also the first-ever digital single to achieve triple platinum sales.
In July 09, Tiki released his remix album "FLUX" and in March 2011 Tiki pushed himself further than ever before as both a vocalist and a producer with his brand new album 'In the World Of Light' which rose immediately to number 1 in the charts.