Spacific presents:
Modern Maori Quartet
Modern Maori Quartet + Jayson Norris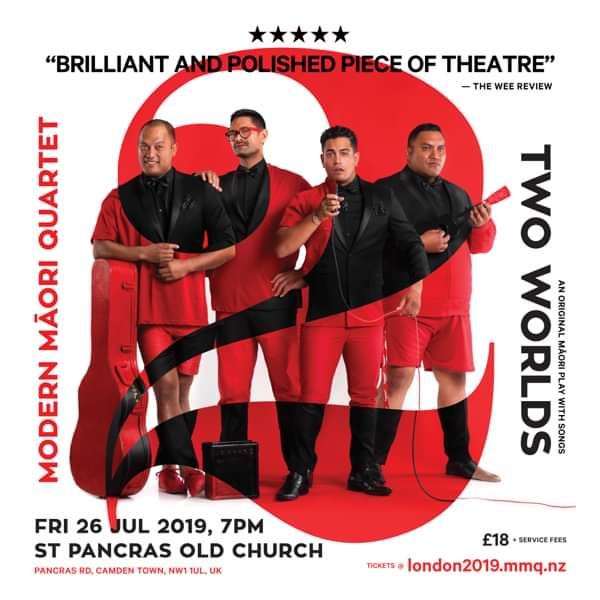 New Zealand's favourite showband, Modern Māori Quartet (MMQ), make a welcome return to their theatrical beginnings with a story full of heart and revelation. With signature style and humour, Two Worlds weaves together four stories that unfold the fabric of Māori musical culture and its genealogy and evolution. Layering a uniquely Kiwi narrative to their soaring harmonies and classic quirky charm, the award-winning Modern Māori Quartet invite you to meet Koro, Big Bro, Uncle and Bub, and experience their take on what it really means to be Māori in this day and age.
'Killer harmonies and old school cabaret…' ★★★★★ (TheWeeReview.com).
Line Up
The award-winning Modern Māori Quartet (MMQ) are a good looking, suave contemporary Māori showband in the vein of forebears such as the Hi-Marks, Māori Volcanics Showband, Dalvanius and the Fascinations, Māori Hi-Five, Māori Troubadours, Quin TIkis and The Howard Morrison Quartet.
"…the new face of Māori showbands, handsome, hilarious and harmonious… entertainment at its best!" – Theatreview.co.nz
MMQ's accomplished artists hail from different corners of Aotearoa (New Zealand) to bring the concept of a "Māori Ratpack" into the present, weaving acting and musical abilities together to croon their spin on modern and classic numbers.
MMQ's live shows are parties like no other, with a mix of off-beat comedy, stage routines, unique takes on showband hits as well as pop music, and displays of distinctively Māori song and dance. With hearty voices in epic harmony, they share Māori traditions, aroha (love) and tell Kiwi stories through waiata (song) with tongue-in-cheek Māori humour, charm and charisma.
MMQ are regulars at festivals and venues throughout Aotearoa and the globe. Performing to over 60,000 people across 5 countries in 2017, highlights included the release of their debut album "That's Us!", touring a Summer Pops programme to twelve centres across Aotearoa with the New Zealand Symphony Orchestra, the World Masters Games in Auckland, multiple tours to Australia, an eleven-city tour of China and a successful debut season at Edinburgh Fringe Festival.
"The four performers are both professionally accomplished and slyly flirtatious, playing off each other in back chats and musical duels... by the end of the hour they've cast a Kiwi spell over the room, which it's hard to leave behind." The Edinburgh Reporter
At the core of it all, MMQ are a classy celebration of the entertainment legends of Māoridom; hearty Māori entertainment that will warm your heart and make you cry with laughter.
Official website: www.modernmaoriquartet.nz
Facebook: www.facebook.com/modernmaoriquartet
YouTube: www.youtube.com/modernmaoriquartet
Instagram: www.instagram.com/modernmaoriquartet
Twitter: www.twitter.com/modernmaoriq
MMQ's TEDxAuckland Talk: https://youtu.be/cQO3kPM3YRE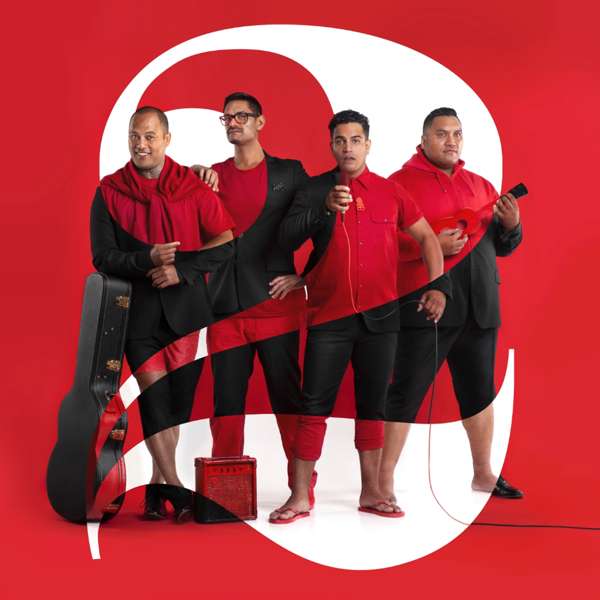 Jayson Norris combines his love of singer-songwriters, indigenous music and all things rock with tones, harmonies and melodies that naturally come from his cultural and musical heritage of New Zealand, creating his own distinct acoustic roots-rock.
Jayson grew up singing and listening to his father's records from, The Moody Blues, Queen, Chris Rea, The Cars and Bob Marley. When he reached his late teens he was listening to Guns n Roses, Lenny Kravitz, Radiohead, and Ben Harper. It was around this time that Jayson became entrenched in writing his own songs and quickly penned many compositions, performing them at his high school and recording them on an old stereo.
After finishing school Jayson studied for his music diploma, majoring in songwriting. It was here that many valuable lessons and techniques were learnt and Jayson excelled while performing at night to fund his studies. Performing most nights meant that Jayson learnt the benefits of playing constantly and would soon earn the respect of his peers in the New Zealand music scene and abroad. His clever, dynamic and very energetic use of the loop station has become an integral part of his live shows with many people trying to recreate or interpret his techniques and sounds.
Now based in London, Jayson performs and works all over the globe. He headlines his own tours and has supported artists such as INXS, Shihad, Blue King Brown, The Blackseeds, Pete Murray, Six60, I Am Giant, Tiki Taane, Breaks Co Op, Katchafire, The Feelers, and Dave Dobbyn to name just a few.
Jayson Norris has released two full-length albums independently. A Basket Full… in 2006, and Freedom To Live in 2010, which was later signed to Loop Recordings and changed to Freedom 28 in February 2011 for New Zealand and Australia. Following on from the success of his singles and album, he was invited to join the cast of the renowned kiwi collective Fly My Pretties, which toured NZ in January 2011.
Jayson's latest work is his 5 track EP, Save My Soul: recorded at Woodhill Studios, Auckland, New Zealand, the EP was engineered and produced by Tiki Taane and captures Jayson's live sound whilst retaining his roots and delivering a current edge. The first single from the EP, also named Save My Soul, features Tiki Taane and Cocoa Jackson Lane.