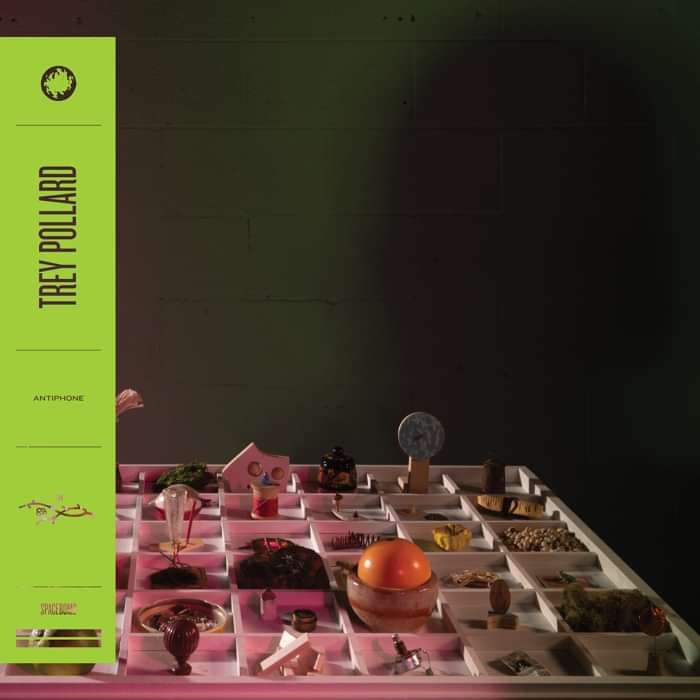 Trey Pollard – 'Antiphone' – Digital Download
8 Pairs: Prelude I. Slowly
8 Pairs: Fugue VI. Very Slowly
8 Pairs: Prelude VI. Moderately
8 Pairs: Fugue II. Moderately Fast
8 Pairs: Prelude VIII. Moderately
8 Pairs: Fugue V. Moderately
8 Pairs: Fugue VIII. March
8 Pairs: Prelude V. Slowly
8 Pairs: Fugue VII. Gigue
8 Pairs: Prelude III. Very Slowly
8 Pairs: Fugue I. Moderately
8 Pairs: Prelude II. Moderately
8 Pairs: Fugue IV. Very Fast
In-house arranger for Spacebomb, Trey Pollard, makes his debut as a composer in his own right on Antiphone. Antiphone is an album of chamber pieces under his own name featuring a set of preludes and fugues for string quintet and pieces for chamber string orchestra and piano. Pollard's work has been a vital component of productions by a growing list of rock and pop artists in the know – Natalie Prass, The Waterboys, Foxygen, Helado Negro, Matthew E. White and Bedouine – and expanded to projects outside of that context, recently contributing to the score of S-Town, the groundbreaking long-form podcast. The music of his mind is of such quality – agile and prescient, conceptual yet emotional, with an absorbing sense of beauty. Though he might not try to bring down the heavens, they swing low just the same. Pollard moves through the potentialities of sound with surety, finding his own line on the thrill of sound.
"Pollard...has created a stunning collection of memorable moments that feel like a score for a film — one that's playing in your mind as you listen. Close your eyes and let it overtake you." — RVA Magazine
"Antiphone is nothing short of an achievement." — You Hear That?!
"beautiful" — Composer's Toolbox
"perfection" — Schmutz
"Antiphone [is] set to emphasise Pollard's emotional and conceptual sound… Jumping between producing, piano and conducting the small ensembles, his debut album will highlight Pollard's prowess and attention to minor detail." — The Line of Best Fit