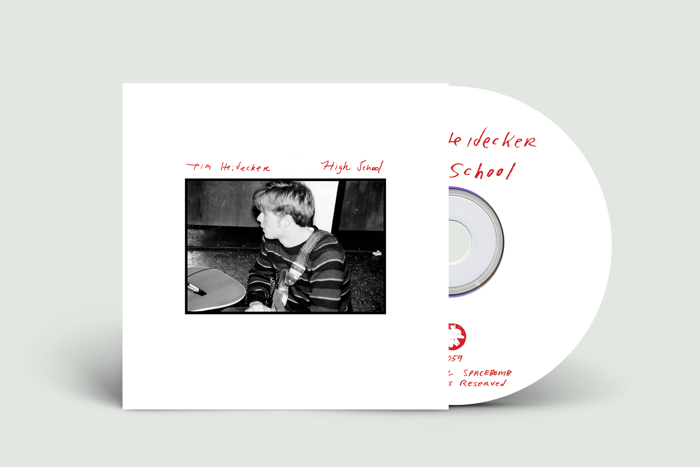 Tim Heidecker — High School — CD
Since 2016, Tim Heidecker has chronicled the annals of adulthood on a series of supreme singer-songwriter albums. The crushing devastation of divorce and the existential malaise of middle-age, the minutiae of home ownership and the ritual of family vacation, child rearing and global warming: Heidecker has handled it all with humor and heart. But, there's one pivotal lodestar of human development he has yet to mine — that's right, High School.
Produced by Mac DeMarco, Eric D. Johnson (Fruit Bats, Bonny Light Horseman), Drew Erickson. Feat. Kurt Vile, Jonathan Rado
CD comes in a 4 panel digi-pak with additional package illustration.
Tracklist: 1. Buddy 2. Chillin' In Alaska 3. Future Is Uncertain 4. Get Back Down To Me 5. I've Been Losing 6. Punch In The Gut 7. Stupid Kid 8. Sirens of Titan (feat. Kurt Vile) 9. What Did We Do With Our Time? 10. Kern River