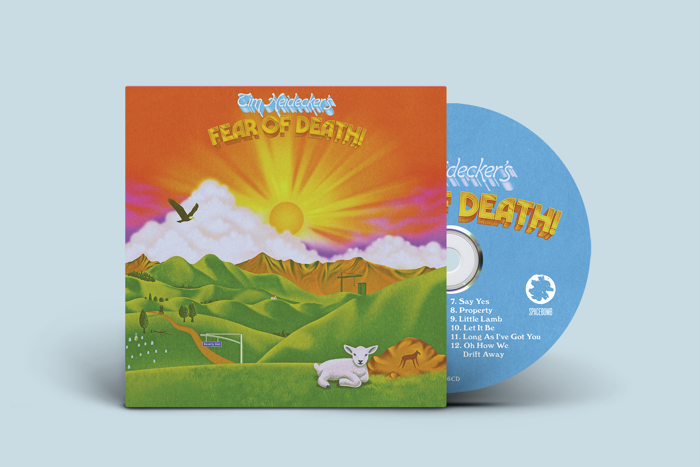 Tim Heidecker — 'Fear of Death' — CD
Fear of Death is a Serious Album about Serious Topics – a doomed future, abandoning life in the city, and the inevitability of death. It's Heidecker's biggest sounding and most fleshed out album yet featuring an all star band comprised of Weyes Blood's Natalie Mering (vocals and piano), Drew Erickson (Jonathan Wilson, Dawes), The Lemon Twigs' Brian and Michael D'Addario, Jonathan Rado, and string arrangements by Spacebomb's Trey Pollard (Foxygen, Bedouine, The Waterboys, Natalie Prass).
CD comes in a 4 panel digi pack with artwork by Robert Beatty.
Track listing 1. Prelude To Feelings 2. Come Away With Me 3. Backwards 4. Fear of Death 5. Someone Who Can Handle You 6. Nothing 7. Say Yes 8. Property 9. Little Lamb 10. Let It Be 11. Long As I've Got You 12. Oh How We Drift Away