Beautiful Tired Bodies Vinyl Bundle
'Beautiful Tired Bodies' Limited Metallic Gold Vinyl LP + "Red Face Boy" 7" Vinyl
This bundle also includes: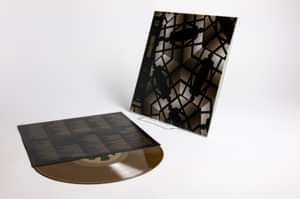 Howard Ivans – 'Beautiful Tired Bodies' – Vinyl (Gold, Black)
Fall down the rabbit hole of Ivan Howard's alter ego and wake up in a stylized soundscape, surrounded by twisting melodies and singing shadows. Beautiful Tired Bodies is the latest installment of chromatic-eyed soul from the man who brought us a "magnificent art-funk treasure" (SPIN) and "a symphonic funkscape worthy of Quincy Jones" (UNCUT). Talking to the mirror in the man, Howard Ivans delivers his full-length debut, co-produced by Trey Pollard and Cameron Ralston, featuring the Spacebomb house band and a VIP list of Richmond musicians. The experience is immersive, a headlong rush, shot through with highlights like Pollard's transfixing string arrangements and bold keyboard riffs from Devonne Harrison (Stones Throw). Howard Ivans stands in the spotlight, a man who once recorded a bold, song-by-song remake of Sade's Love Deluxe, delivering a new soft funk tone poem, a voice crooning out in the wilderness.
Track list: 1. Denise 2. King of Careless 3. Jump In 4. Idle Lights 5. Come On 6. Back to the Life 7. Second Spring 8. Supersonic Love 9. Keep Breaking It Down 10. They Don't Know How It Feels
This bundle also includes: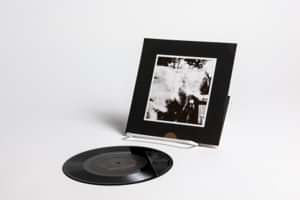 Howard Ivans – 'Red Face Boy b/w Pillows' 7" Vinyl
Add it to your order for just $1!
Limited pressing of 1000 hand-numbered, hand-stamped copies assembled by Spacebomb in Richmond, VA. Includes a download code.
A. "Red Face Boy" B. "Pillows"