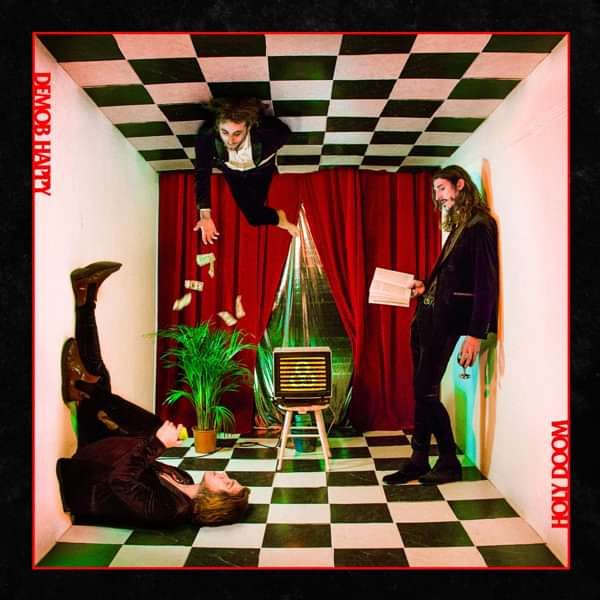 Holy Doom - Demob Happy - Vinyl
'Holy Doom' is the second album by Newcastle via Brighton three piece Demob Happy, an album about no one but you. it'll make you dance and shake, and question your part on this tiny planet at the same time, surfing the infinite divide with your head bobbing and your body swaying to the pulsing rhythms of a band more gallant than most.
Lovingly pressed here, with artwork designed, shot and created by the band themselves, every second of the journey through your Holy Doom has been poured over to create an album dense with melody, life, and passing sonic moments you won't hear till the 10th or 11th listen.
Liar In Your Head
Be Your Man
Loosen It
Fake Satan
Runnin' Around
I Wanna Leave (Alive)
Maker of Mine
Holy Doom
Spinning Out
Gods I've Seen
Fresh Outta Luck