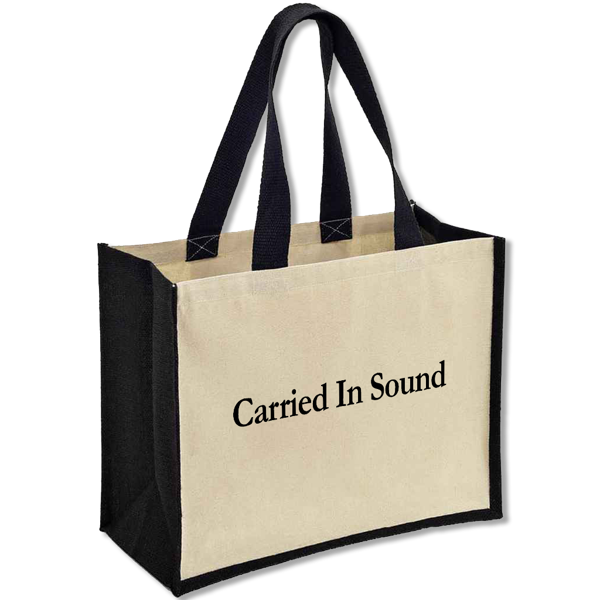 Smoke Fairies - 'Carried In Sound' Deluxe Edition 'Box' Set
Smoke Fairies - Carried In Sound Deluxe Vinyl + CD 'box' Set Strictly limited to 100 worldwide.
Packaged in a silk-screen printed quality canvas bag this exclusive online deluxe edition will be designed and produced by Katherine and Jessica ahead of release. It will contain the following items:
LP. The Limited Edition Transparent Orange Vinyl LP
CD. CD of the new album in mini-lp packaging
T-shirt. Heavy-cotton t-shirt w/Carried In Sound design (please select size)
Lyric Book. Package exclusive A5 lyric book
Polaroid. Numbered + signed package exclusive 1 of 100 one-off polaroid photos
C-Print Photo. Package exclusive c type print photo from Annick Wolfer's album photoshoot
Art print. A3 art print exclusive to the deluxe package
100 made. On sale direct from the band's website SmokeFairies.com only. Priced at £99.99 each. All elements chosen and designed exclusively for the deluxe box set by Smoke Fairies.
Will be delivered to you on, or as close to, release date as the postal services will allow. Packed safe & secure + sent recorded delivery in the UK & worldwide.