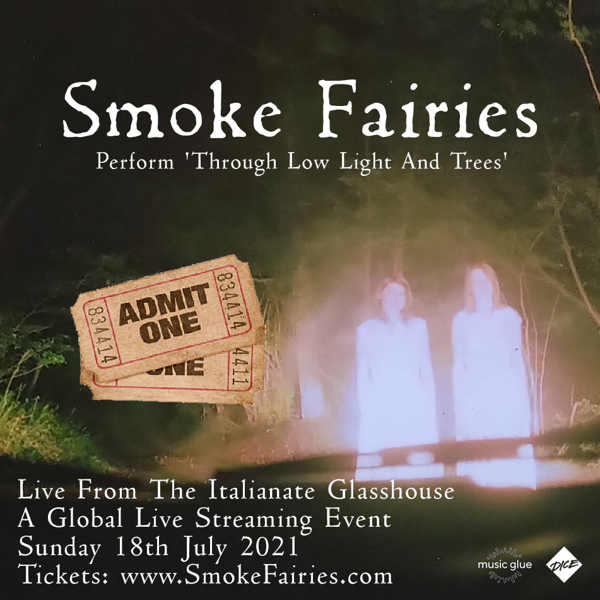 Live From The Italianate Glasshouse: Livestream Ticket
Pay what you want ($17.44 minimum)
Livestream Ticket - the show will be online to view until midnight London Time December 31st. The link to view the show will be emailed shortly after you purchase.
A global live streaming event. Smoke Fairies Live From The Italianate Glasshouse.
To celebrate ten years since the worldwide release of the critically acclaimed debut album 'Through Low Light and Trees' Smoke Fairies have commissioned a special filmed performance of the album in its entirety live at the beautiful Italianate Glasshouse in Ramsgate, England.
Tickets are £12 but we have added an option to 'pay what you want' for the event allowing the opportunity to add a donation over and above the ticket price. Any donations received will be shared with the #saveourvenues campaign to support the live music industry.