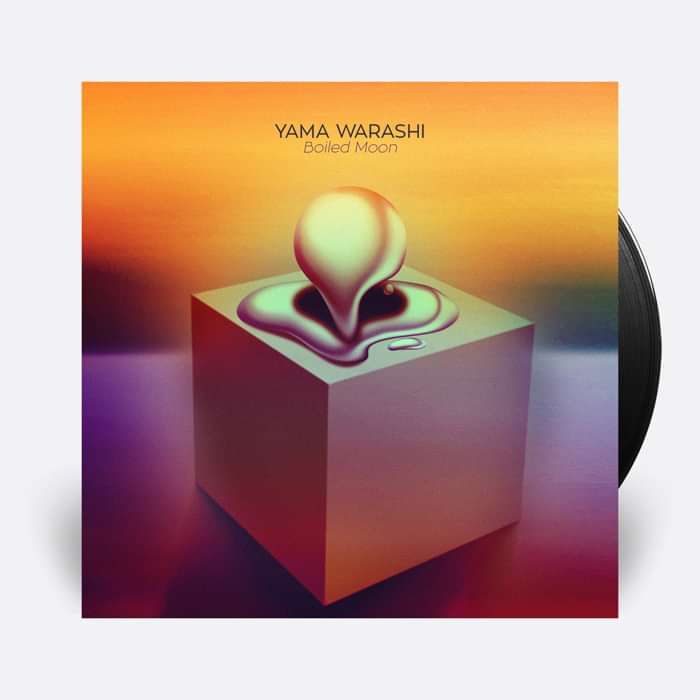 LP: Yama Warashi - 'Boiled Moon'
Yama Warashi is the vision of Yoshino Shigihara, a Japanese musician and visual artist whose past projects include cult favourites Zun Zun Egui (Bella Union), of which she was a co-founder. Inspired by Japanese folk dance, free jazz and tribal African music, and heavily saturated in psychedelia, Yama Warashi's songs are lyrically outlandish and charming, melodically addictive and mythical; the band name translates from Shigihara's native tongue as "small childlike mountain spirit".
The new material is set to build on the success of Yama Warashi's 2016 debut album, 'Moon Egg', which won an eager fanbase and picked up high profile press and radio plaudits. Live, they have graced festival stages including Latitude, Green Man, WOMAD and Shambala, to add to support with the likes of Flamingods, This is the Kit and Dakha Brakha. Following another busy summer of festivals and headline shows, they will be embarking on a full album tour around the release in November 2018.
Originally from Ashiya city, near Osaka, multi-instrumentalist Yoshino Shigihara discovered her love of playing piano aged three, kicking off a lifelong musical curiosity. After a period of exploring other artistic avenues, she picked up the piano again on moving to Bristol and finding herself brimming once again with inspiration. Following the success of their early releases, in 2017 Yama Warashi were awarded funding from the PRS Foundation, and they recorded their new album with Ali Chant (PJ Harvey, M.Ward, Perfume Genius) at The Playpen in Bristol; they have hit upon a truly unique and impactful sound that sees Shigihara taking major leaps in compositional complexity, songwriting and artistic freedom, backed by an impressive and close-knit ensemble of talent.