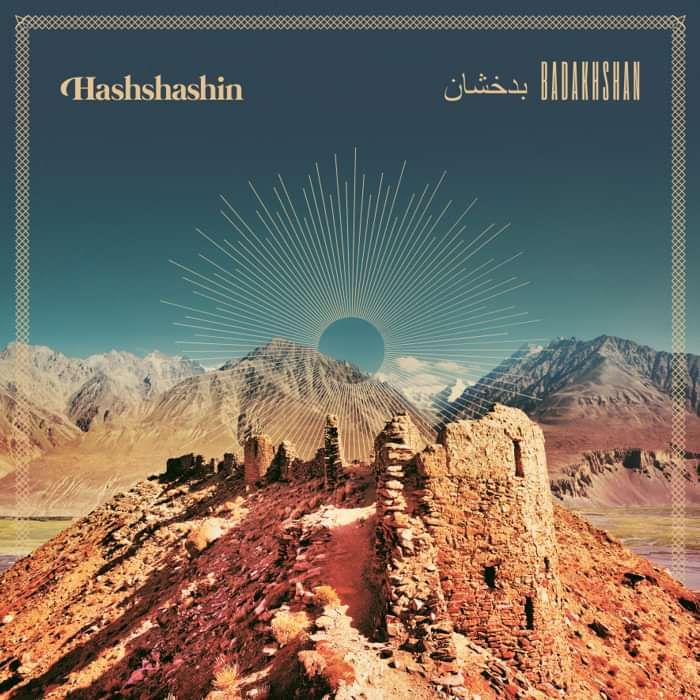 LP: Hashshashin - Badakhshan
Small Pond is proud to announce the release of Hashshashin's new album, Badakhshan - a milestone in instrumental storytelling for both the band and Australian progressive music alike.
Sitting on the border of Afghanistan, the region of Badakhshan in Tajikistan serves as both namesake and inspiration for the record. Scenes of the towering Pamir Mountains and the dust-strewn Wakhan Corridor influence the journey-driven composition of the album, as do elements of drone, ritualism and modern spiritualism.
Beyond these scenes and moods, Hashshashin draw parallels to bands and musicians such as Om, Tigran Hamasyan, Secret Chiefs 3, Dawn Of Midi and Le Trio Joubran throughout this record.
"The region is a melting pot of cultures and beliefs," begins guitarist/string musician Lachlan Dale. "That meeting of different influences holds in how we composed this album. We tried to throw away the approach we used on our first album, and let in new elements to our music. As points, it was deeply disillusioning. It was at times a painful process, but something new came out of the destruction."
In many ways, Badakhshan (as a record) is a similar melting pot. Here Hashshashin draw fresh influence from Middle Eastern musical traditions while exploring progressive atmospherics and psychedelia. These new elements are fused with the band's progressive approach to composition and penchant for trance-inducing drone.
As a first single, Crossing The Panj expands on this flawlessly. The band frame themselves in a new light as hypnotic, ominous riffwork, towering crescendos and layers of reverb intersect with subtle polyrhythms. The end result is dramatic journey-telling at it's finest – a song that starts in footsteps and ends in collapse. "This was actually one of the final songs we wrote for the album," says Dale. "After searching and experimenting with new instruments and approaches, we closed the circle by returning to our roots with this piece. It feels like a bridge between our debut album nihsahshsaH and Badakhshan, and so we named it to symbolise our crossing into new territory."
"To expand on this and the record in general - it's difficult as a Western atheist to talk about mysticism. When I hear classical Hindustani music, I get glimpses of religious and metaphysical ideas that are fascinating, yet represent a tradition and style that are inaccessible to me." "In a way, I'm trying to find my way back to some sense of spirituality in a culture that has lost both the tools to induce mystical experience, and the language to speak about it. Music is a part of that search, and an effort to communicate experiences and ideas that I haven't been able to conceptualise."
Parallel to the journeys Badakhshan represents, the diversity of instrumentation on the record spans over new countries and novel sounds alike. During the record, Lachlan Dale accompanies 6 and 12 string guitars with the Irish bouzouki, Persian setar, Pamiri setor and Afghan rubab – thus better representing his experiences in Tajikistan with a wide array of earthen tones. Evan McGregor surpasses his drumming duties with Moroccan krabebs, harmonium and didgeridoo. Finally, Cam Macdonald wraps it all together with exceptional basswork, both driving and binding the music in tandem.
The group recorded once more with Tim Carr at One Flight Up, whose work with We Lost The Sea, SEIMS and Mere Women showcase some of the most vital acts in Sydney's underground. Mastering was handled by Joe Lambert, who has worked with Russian Circles, Pelican, Daughter, and Animal Collective.
With an instrumental arsenal at their fingertips and a newfound mastery for crafting lush, atmospheric soundscapes, the sum of Badakhshan's many elements is somewhat of an adventure for both old fans and new. These compositions almost command listeners into a place where trancelike rhythm and contemplative introspection are impossible to ignore. This is Australian progressive music at its most expansive and adventurous.
Crossing The Panj, the first single off Hashshashin's new record, is available for streaming now.