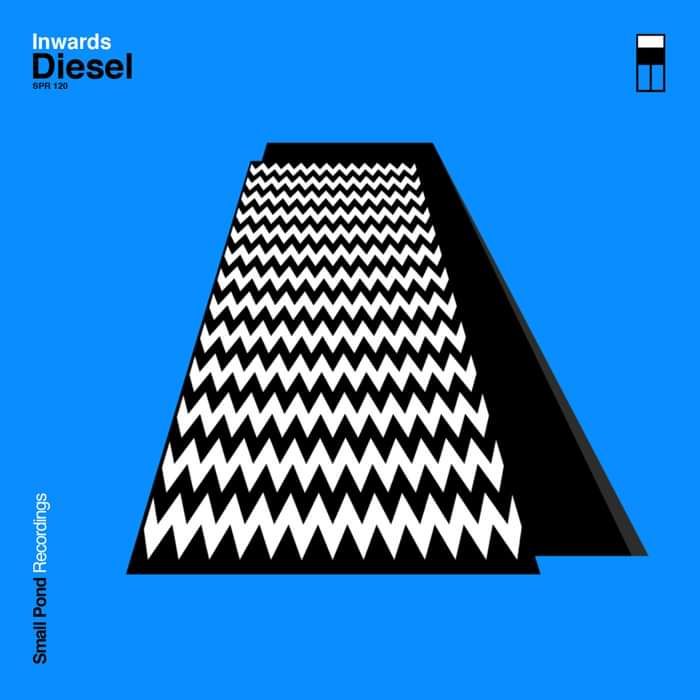 CD: Inwards - 'Diesel'
Diesel' is the debut LP from modular synth manipulator Inwards. The record's cracked, psychedelia-tinged energy and nostalgic, colourful sonic palette were previewed via the "Amsterdam"/Computertalsk" single, winning fans including Tom Ravenscroft (BBC 6Music), BBC Introducing, TRAX mag and Electronic Sound.
Inwards is the alias of Kristian Shelley, a multi-instrumentalist and experimental music programmer from Worcestershire who draws influence from the far borders of dance music, using a modular synthesiser and other electronic/acoustic instruments to create playful yet emotionally potent instrumental songs. Fast gaining a reputation for his absorbing, organic live shows (which see his tracks taking on new forms each time they are reconstructed, often complemented by live visuals), he has played alongside the likes of Forest Swords, Lapalux, Adam Betts (Three Trapped Tigers) and Tyondai Braxton (Battles) and at The Great Escape and Brighton Digital Festival.
For Shelley, music has always fulfilled an urgent need to communicate where words fall short, and his tracks capture swift, intense snapshots of an inner world. "I think sounds can convey more complicated emotions and feelings than it is possible to put into words", he elaborates. "Often, I don't even know what it is that I need to express, or process, until I sit down and make music."
He finds external inspiration in the rural surroundings of his home/studio – a log cabin, next to a nature reserve on land farmed by previous generations of his family. He built the cabin on returning to his roots after a spell living in Brighton, and these two contrasting environments - and the memories they hold - provide the backdrop for the music on his album. "I can't imagine a better scenario for myself right now", he says. "Sometimes I wake up in the morning and look out the window, and it's all mist and crimson sky and deer."
Alongside nature's majesty, there is another constant of countryside life that is in Shelley's DNA: machinery. "'Diesel' represents a certain feeling I get sometimes. It's like the smell of the workshop, the rhythms in an engine ticking over, the vibrations of moving parts. It's the appreciation of the aural architecture of machines", he says. Endless childhood days were spent watching his dad, a train driver by trade, rebuilding trucks and farming machinery, filling the garage with huge mechanical parts: "He used to make a lot of noise welding things, and I liked the style of the old vehicles he would repair. He always had a project on the go."