CD Bundle
This bundle also includes: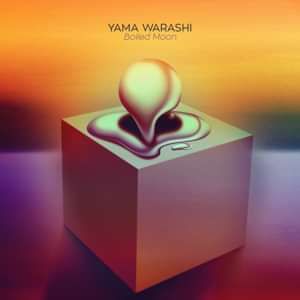 CD: Yama Warashi - Boiled Moon
Yama Warashi is the vision of Yoshino Shigihara, a Japanese musician and visual artist whose past projects include cult favourites Zun Zun Egui (Bella Union), of which she was a co-founder. Inspired by Japanese folk dance, free jazz and tribal African music, and heavily saturated in psychedelia, Yama Warashi's songs are lyrically outlandish and charming, melodically addictive and mythical; the band name translates from Shigihara's native tongue as "small childlike mountain spirit".
The new material is set to build on the success of Yama Warashi's 2016 debut album, 'Moon Egg', which won an eager fanbase and picked up high profile press and radio plaudits. Live, they have graced festival stages including Latitude, Green Man, WOMAD and Shambala, to add to support with the likes of Flamingods, This is the Kit and Dakha Brakha. Following another busy summer of festivals and headline shows, they will be embarking on a full album tour around the release in November 2018.
Originally from Ashiya city, near Osaka, multi-instrumentalist Yoshino Shigihara discovered her love of playing piano aged three, kicking off a lifelong musical curiosity. After a period of exploring other artistic avenues, she picked up the piano again on moving to Bristol and finding herself brimming once again with inspiration. Following the success of their early releases, in 2017 Yama Warashi were awarded funding from the PRS Foundation, and they recorded their new album with Ali Chant (PJ Harvey, M.Ward, Perfume Genius) at The Playpen in Bristol; they have hit upon a truly unique and impactful sound that sees Shigihara taking major leaps in compositional complexity, songwriting and artistic freedom, backed by an impressive and close-knit ensemble of talent.
This bundle also includes: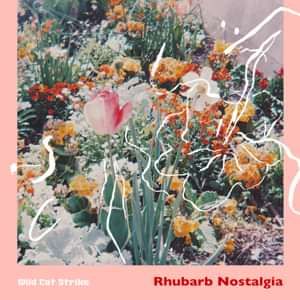 CD: Wild Cat Strike - Rhubarb Nostalgia
"They sound ace" - Dan P Carter (BBC R1 Rock Show)
"Beautiful... lush harmonies wrapping themselves around some devastating lyrics" - CLASH
Brighton four-piece Wild Cat Strike unveil their upcoming debut album "Rhubarb Nostalgia", following early support from the likes of BBC Radio 1 Rock Show, Dork Mag, Clash and more. The album was introduced via the unshakably catchy, country-infused lead single "I Feel Good", along with an attention-grabbing and raucous video. As their sound has developed over recent years, a new breed of Wild Cat Strike songs has emerged. While keeping elements of their intense, post-rock roots – with swells of distorted guitar, dynamic switches and raw and flowing melodies – they have homed in on an energetic and fresh songwriting style. The lyrics of frontman Danny Byrom bring candid ruminations on life, death and memory; his nuanced, charismatic vocal delivery, and guitar playing, are joined by the formidable combination of Max Boughen (guitar), Chris Whitehorn (bass) and Joe Caple (drums). On several tracks, they also enlisted former band-member Guy Jones to lend his talents, improvising on slide guitar, honky-tonk piano and organ; while label... more
This bundle also includes: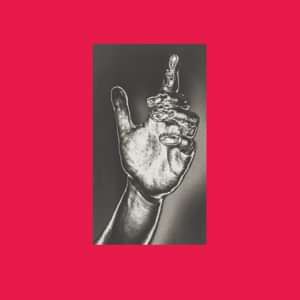 CD: The Physics House Band - Mercury Fountain
Early support from The Guardian (Band Of The Week), The Quietus, Stewart Lee, The Line Of Best Fit, Prog Magazine, Ransom Note + more
Bio / Press Release from comedian/writer Stewart Lee:
I'm nearly 50. I don't know what's going on anymore, I'll admit. The internet's availability of all sources ever simultaneously has destroyed my understanding of cultural development as a logical progression. All music is time travel, forward and backward both at once, now.
But three years go my friend Simon Oakes, of prog-psych conceptualists Suns Of The Tundra, directed me to a Youtube clip of The Physics House Band. Impossibly youthful looking, and sounding like vintage Seventies stadium-prog behemoth, a Yes or a Rush, but stripped of any errors of taste and judgment, fed amphetamines, made ashamed of their record collections, slapped in front of the whole school, immersed instead in post-rock procedure and practise, and made to apply their obvious talent and ability to a more worthwhile end than their forebears.
Three years on here's their second album, a super-dense sci-fi mindfuck of a thing, music scholarship charity case keyboards in combat with squally spacerock guitars, dub boom bass and multi-time-sig clatter; a territory staked out over mushrooms at break-time, on the top floor of the multi-story car park, overlooking the '70s Bauhaus shopping centre concrete functional fountain square, but now gone all Escher in the aftermath, like a black and white architectural schematic drawing dipped in tie-dye.
Mercury Fountain doesn't stop, a twenty nine minute surge of tracks that it would be a crime to split apart, the kind of part work The Physics House Band's progenitors aimed at but never quite produced, settling instead for gatefold sleeves that gave the illusion of structure and intent; a fulfillment of the Red-era King Crimson manifesto, channeled by boy-conduits that needn't have even have known the source documents, learning their lessons instead from hints woven into the post-punk works of Radiohead, Tortoise, The Mars Volta and 21st century sub-krautrock.
Mercury Fountain loads you into a water canon and shoots you out through its intermingled opening tracks, the group finally allowing you a pause for breath at the half way point, during A Thousand Small Spaces; and then you're kicked out of the airlock back into the Negative Zone again in Obidant, the laws of physics in reverse, Newton's apples flying upwards past your grasping fists, your hair on end, arching to follow them, until you're finally abandoned into the techtonic drift of Mobius Strip II.
It's a two black Americano experience that makes me wish I still had pin-sharp hearing to lose. Another minute would be too much.
This bundle also includes: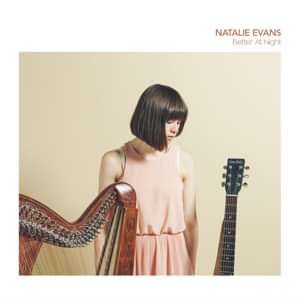 CD: Natalie Evans - 'Better At Night'
Fusing her virtuosic talent on guitar, harp and piano with finely tuned songwriting sensibilities, Natalie Evans's songs glow with a rare self-contained grace, as she wraps her minimalist and deceptively simple lyrical lines in winning hooks and harmonies.
Influenced as a songwriter by eclectic artists including Jeffrey Lewis, Warpaint, Björk, Sufjan Stevens and TTNG, Natalie Evans has herself inspired comparisons with folk sensation and fellow harpist Joanna Newsom. Her early career has seen her winning fans via self-releases including the "Houses" EP, and the a feature on Delta Sleep's 'Camp Adventure, which has gained over 1.5 Million Streams on Spotify. She has also worked with TTNG (Sargent House) side-project The Otter Years, and Apidae (Dumont Dumont), and released a split single with US rising star Yvette Young, which tied in with a joint tour of California. Also playing extensively in the UK, Evans has performed alongside acts including Laucan (Sunday Best), Tall Ships (FatCat) and Delta Sleep (Big Scary Monsters).
Although she'd had no classical training, a fascination with classical music inspired Evans to learn piano and harp in recent years, her talent and studious approach leading her to achieve an astonishingly high level. These instruments add to her mastery of the guitar, which began as a teen hobby and became something of an obsession when she discovered the finger-picking style that she has gone on to make her mainstay.
This bundle also includes:
CD: Luo - Sleep Spindles
Luo is the alias of Brighton-based electronic musician Josh Trinnaman - a forward thinking experimental electronic producer and engineer who's work has seen critical acclaim from the likes of Huw Stephens on Radio 1, Clash Magazine, Notion + more.
Having built his name as a solo performer (supporting the likes of Death Grips and Venetian Snares), Luo has now transcended into a full 4-piece live group to expand the compositions into new territories.
The album features an explosive collection of percussive sounds, arp-ing synthesisers and guitar drones, all presented via Trinnaman's focused electronic production.
This bundle also includes: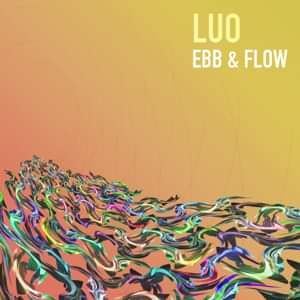 CD: Luo - Ebb & Flow
Featuring three tracks off their full-length album 'Sleep Spindles', this EP marks the first of Luo's recordings as a full band - blending IDM with live instrumentation.
This bundle also includes: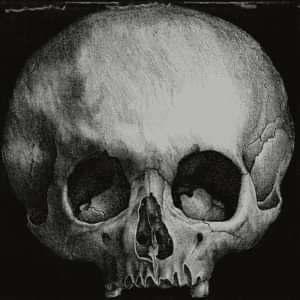 CD: Kint - 'Stoned.Immaculate'
"Melding honey and dirt in an enormous pestle and mortar, the album swirls and dives between disgust and beauty. It's an engrossing and riveting ride that rewards upon each listen"
- OVERBLOWN MAG (NEW BAND OF THE DAY)
'Stoned.Immaculate' is the debut LP from Italian noise rock band KINT. The album - released on 1st June via Small Pond, in conjunction with Italian tastemaker math/rock imprint To Lose La Track – is preceded by two upfront tracks, which will launch online in the run-up to release, with a follow-up single and video over the summer.
KINT formed in 2017 from the ashes of one of the most influential bands in the Italian noise punk scene, The Death Of Anna Karina, who gained significant renown and a fanbase both at home and around the world. The band members (guitarist/vocalist Raffaele Marchetti, bassist Andrea Ghiacci, and drummer Adriano Pratissoli) have also played in outfits including RedlineSeason, Mourne and Three Lakes. As Kint, the trio draw on past experiences, and a variety of musical styles, to conjure up a mature sound that unflinchingly embraces disenchantment and darkness.
An abbreviation of the Japanese word kintsugi (meaning "repair with gold"), the band-name reflects the many past musical lives of this talented three-piece, as well as the personal storms that have been weathered along the way. "The Japanese believe that a pot that is smashed and and then repaired many times acquires value, like it has scares to tell how many stories it has", says frontman Marchetti. "We all have different experiences in music, sometimes bad sometimes good. We live in a difficult country for our kind of music, as well - but we're still here. That's the message: you can smash us but we will recover the pieces and start again. KINT sybolises a precious new start."
The songs on the record bear the hallmarks of a writer ready to stare down heavy, and at times violent, subject matter. "Flags Of Our Fathers" took shape in Marchetti's mind following the recent terrorist attacks in Belgium, Berlin, Manchester, Paris, and elsewhere. At a loss, he wrote the song in an effort to process and understand the motivations of someone fuelled by hatred and fear; this heavy, doom-laden song also makes references to the poetic and delicate classic "Il Bombarolo" (translation: "The Bomber") by Fabrizio De Andrè.
Another standout, "Blonde", closes in on more personal themes, exorcising the ghost of a toxic close friendship and the sleepless nights and and chronic anxiety that ensued. "Having tried mortification, nervousness and hate, at the end when I went away I just felt sorry for this person." says Marchetti. One of the first tracks that KINT wrote together, the bluesy "Flat" was a reaction to the music world's shallow and judgmental side, the people who want to be rockstars above all else while being happy to tell other artists what they should or shouldn't be doing. "I realised that the blues was the father of everything - it comes from inside, rude and direct without any finery - and I found that in myself", says Marchetti. "That is an answer for musicians who doubt themselves: just to be honest in what you do; there no written rules, so try your best and do what makes you feel better".
Infused with the heavy atmosphere of their foggy rural homeland near Modena in the north of Italy, the 'Stoned.Immaculate' album offers up a rich yet brutalist musical landscape that is immediately enticing and rewards repeat exploration. The album builds on KINT's debut EP, "B Side", which was released in late 2017 to major acclaim in the Italian music press, and it is set to take the impactful trio's sound to a new level of recognition.
This bundle also includes: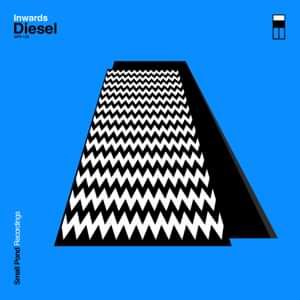 CD: Inwards - 'Diesel'
Diesel' is the debut LP from modular synth manipulator Inwards. The record's cracked, psychedelia-tinged energy and nostalgic, colourful sonic palette were previewed via the "Amsterdam"/Computertalsk" single, winning fans including Tom Ravenscroft (BBC 6Music), BBC Introducing, TRAX mag and Electronic Sound.
Inwards is the alias of Kristian Shelley, a multi-instrumentalist and experimental music programmer from Worcestershire who draws influence from the far borders of dance music, using a modular synthesiser and other electronic/acoustic instruments to create playful yet emotionally potent instrumental songs. Fast gaining a reputation for his absorbing, organic live shows (which see his tracks taking on new forms each time they are reconstructed, often complemented by live visuals), he has played alongside the likes of Forest Swords, Lapalux, Adam Betts (Three Trapped Tigers) and Tyondai Braxton (Battles) and at The Great Escape and Brighton Digital Festival.
For Shelley, music has always fulfilled an urgent need to communicate where words fall short, and his tracks capture swift, intense snapshots of an inner world. "I think sounds can convey more complicated emotions and feelings than it is possible to put into words", he elaborates. "Often, I don't even know what it is that I need to express, or process, until I sit down and make music."
He finds external inspiration in the rural surroundings of his home/studio – a log cabin, next to a nature reserve on land farmed by previous generations of his family. He built the cabin on returning to his roots after a spell living in Brighton, and these two contrasting environments - and the memories they hold - provide the backdrop for the music on his album. "I can't imagine a better scenario for myself right now", he says. "Sometimes I wake up in the morning and look out the window, and it's all mist and crimson sky and deer."
Alongside nature's majesty, there is another constant of countryside life that is in Shelley's DNA: machinery. "'Diesel' represents a certain feeling I get sometimes. It's like the smell of the workshop, the rhythms in an engine ticking over, the vibrations of moving parts. It's the appreciation of the aural architecture of machines", he says. Endless childhood days were spent watching his dad, a train driver by trade, rebuilding trucks and farming machinery, filling the garage with huge mechanical parts: "He used to make a lot of noise welding things, and I liked the style of the old vehicles he would repair. He always had a project on the go."
This bundle also includes: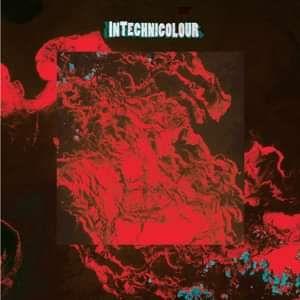 CD: InTechnicolour - 'Self Titled'
InTechnicolour's first offering sees them pulling in members of Porshyne, Delta Sleep and Physics House Band to create a truly unique sound.
This bundle also includes: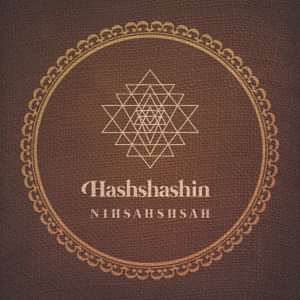 CD: Hashshashin - nihsahshsaH (UK Edition)
On nihsahshsaH (UK Edition), Hashshashin pair their brand of of sun-baked, Middle Eastern psychedelia with a live improvisation by guitarist Simon Dawes of Instrumental (adj.), whose spacious and creative guitar playing calls to mind the compositions of Morricone, the nuance of Bill Frisell, and variety of Robert Fripp.
The songs come from the group's claimed 2016 debut 'nihsahshsaH', which draws on progressive rock and metal with melodic themes from the Middle East, field recordings captured in Tibetan regions of India and Nepal, and passages of trance-inducing drone.
But here - and thanks to Dawes' input - the transcendental atmosphere turns towards dystopia. Dawes advanced modal and melodic manipulations cast these once familiar songs in new light. The recording is further bolstered by the intensity and tightness of performance itself.
This is another thoughtful record from Hashshashin, which will be of interest to fans of progressive and experimental music, from The Physics House Band to Secret Chiefs 3.
This special UK Edition includes 6 bonus live tracks.
This bundle also includes: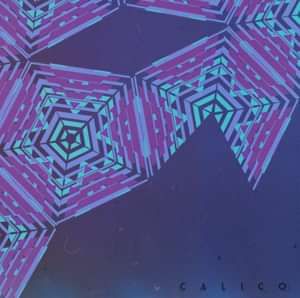 CD: Calico - 'Self Titled'
Calico's self-titled EP is their most diverse and refined release to date. Showcasing the band's innate ability to create monumental soundtracks, on their newest 4-track EP, Calico effortlessly mix post rock, electro, jazz and alternative rock to devastating effect.
This bundle also includes: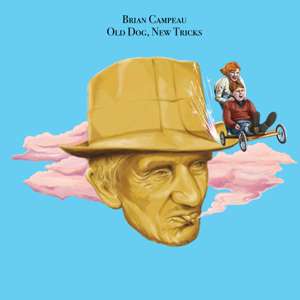 CD: Brian Campeau - Old Dog, New Tricks
"That's ridiculously good! The guitars are stupendous…Truly majestic!" - Mark Radcliffe (BBC 6Music) "I absolutely love it" – Stuart Maconie (BBC 6Music) | "Dreamy" - Lauren Laverne BBC 6Music "A remarkable glitch-pop document" - Clash "Takes his cues from Super Furry Animals on this delightful psych-pop swoon" - Mystic Sons
Out 24th August, 'Old Dog, New Tricks' is the new album from Canadian-born, Australian-resident indie troubadour Brian Campeau. This exhilarating record illuminates an artist who is equally concerned with musical complexity and creative progress as with straight-up, damn good, life-brightening pop songs.
First single "Whatever Happened To Xanadu" - a psychedelic jam piled high with intricate guitar hooks, iridescent vocals and oddball production flourishes - introduced the record with heavy daytime BBC 6Music play from Radcliffe & Maconie and Lauren Laverne (who also championed it on 6Music Recommends), and positive press attention. The folk-laced, harmony-laden "Next October" (out online 20th June), continues the trajectory, gaining equally high profile early support.
Having become ensconced in the Sydney music scene, Campeau is widely regarded as one of the most confounding and creative artists working in Australia today. In addition to his previous solo albums (which also include 2007's 'Two Faces' and 2009's 'Mostly Winter, Sometimes Spring') he has recorded and toured as one half of folk-pop act The Rescue Ships and as part of Sydney's bluegrass revivalists The Green Mohair Suits, while also producing records for artists including Melanie Horsnell in his studio, and supporting the likes of Joanna Newsom live.
This bundle also includes: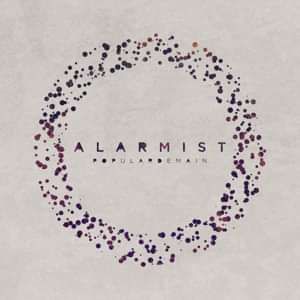 CD: Alarmist - 'Popular Demain'
After a string of well received EPs, Ireland's Alarmist now return with their triumphant debut album, 'Popular Demain' - out 2nd November via Small Pond Recordings. credits released November 2, 2015
All songs written and performed by Alarmist who are:
Neil Crowley Elis Czerniak Osgar Dukes Barry O'Halpin
Recorded between October two thousand and fourteen and April two thousand and fifteen at the Meadow, Co. Wicklow, Ireland.
Engineered by Rían Trench and Robert Scanlon. Mastered on July tenth two thousand and fifteen by Josh Bonati Mastering, Brooklyn, NY. Artwork by Eoin Stanley - www.eoinstanley.com