Big Back Catalogue Bundle
A collection of Small Pond Back Catalogue releases on Vinyl
This bundle also includes: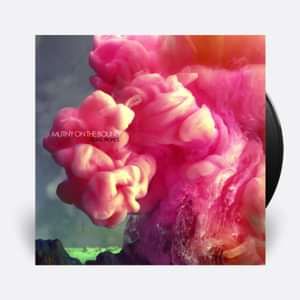 Vinyl: Mutiny On The Bounty - Digital Tropics
MOTB are a band that have soared from strength-to-strength with every album by delving further into their individual personalities to explore new sounds and composition techniques. In doing so the band have reached new territory exploring a more deceivingly moody soundscape than 'Trials' which is both technically challenging yet entirely danceable.
This bundle also includes: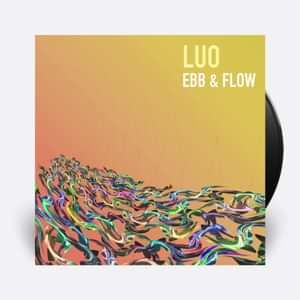 Vinyl: Luo - Ebb & Flow
Featuring three tracks off their full-length album 'Sleep Spindles', this EP marks the first of Luo's recordings as a full band - blending IDM with live instrumentation.
This bundle also includes: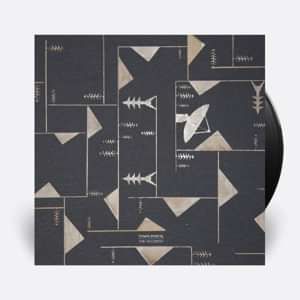 LP: Town Portal - 'The Occident'
Black 155gr LP with fully spined matt sleeve (Spine all around) and printed inners. More than five years have passed since the riff-forging Danes of Town Portal released their début album Chronopoly; a cult favourite among math connoisseurs and nerdy alt. rock fans alike, but a well-kept secret to most. May 2015 saw the release of the follow-up The Occident, honing familiar expressions into a refined, darker aesthetics that merges adventurous complexity with measured temperance.
This bundle also includes: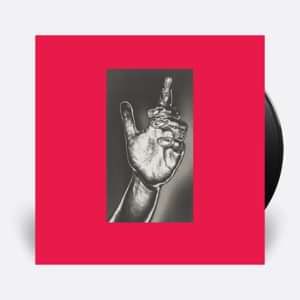 LP: The Physics House Band - Mercury Fountain
Early support from The Guardian (Band Of The Week), The Quietus, Stewart Lee, The Line Of Best Fit, Prog Magazine, Ransom Note + more
Bio / Press Release from comedian/writer Stewart Lee:
I'm nearly 50. I don't know what's going on anymore, I'll admit. The internet's availability of all sources ever simultaneously has destroyed my understanding of cultural development as a logical progression. All music is time travel, forward and backward both at once, now.
But three years go my friend Simon Oakes, of prog-psych conceptualists Suns Of The Tundra, directed me to a Youtube clip of The Physics House Band. Impossibly youthful looking, and sounding like vintage Seventies stadium-prog behemoth, a Yes or a Rush, but stripped of any errors of taste and judgment, fed amphetamines, made ashamed of their record collections, slapped in front of the whole school, immersed instead in post-rock procedure and practise, and made to apply their obvious talent and ability to a more worthwhile end than their forebears.
Three years on here's their second album, a super-dense sci-fi mindfuck of a thing, music scholarship charity case keyboards in combat with squally spacerock guitars, dub boom bass and multi-time-sig clatter; a territory staked out over mushrooms at break-time, on the top floor of the multi-story car park, overlooking the '70s Bauhaus shopping centre concrete functional fountain square, but now gone all Escher in the aftermath, like a black and white architectural schematic drawing dipped in tie-dye.
Mercury Fountain doesn't stop, a twenty nine minute surge of tracks that it would be a crime to split apart, the kind of part work The Physics House Band's progenitors aimed at but never quite produced, settling instead for gatefold sleeves that gave the illusion of structure and intent; a fulfillment of the Red-era King Crimson manifesto, channeled by boy-conduits that needn't have even have known the source documents, learning their lessons instead from hints woven into the post-punk works of Radiohead, Tortoise, The Mars Volta and 21st century sub-krautrock.
Mercury Fountain loads you into a water canon and shoots you out through its intermingled opening tracks, the group finally allowing you a pause for breath at the half way point, during A Thousand Small Spaces; and then you're kicked out of the airlock back into the Negative Zone again in Obidant, the laws of physics in reverse, Newton's apples flying upwards past your grasping fists, your hair on end, arching to follow them, until you're finally abandoned into the techtonic drift of Mobius Strip II.
It's a two black Americano experience that makes me wish I still had pin-sharp hearing to lose. Another minute would be too much.
This bundle also includes: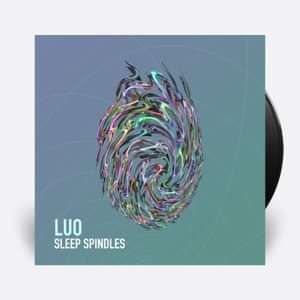 LP: Luo - Sleep Spindles
Luo is the alias of Brighton-based electronic musician Josh Trinnaman - a forward thinking experimental electronic producer and engineer who's work has seen critical acclaim from the likes of Huw Stephens on Radio 1, Clash Magazine, Notion + more.
Having built his name as a solo performer (supporting the likes of Death Grips and Venetian Snares), Luo has now transcended into a full 4-piece live group to expand the compositions into new territories.
The album features an explosive collection of percussive sounds, arp-ing synthesisers and guitar drones, all presented via Trinnaman's focused electronic production.
This bundle also includes: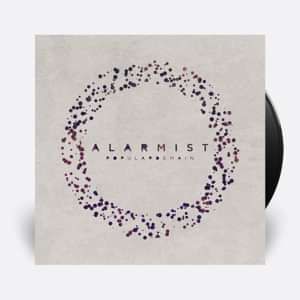 LP: Alarmist - 'Popular Demain'
After a string of well received EPs, Ireland's Alarmist now return with their triumphant debut album, 'Popular Demain' - out 2nd November via Small Pond Recordings. credits released November 2, 2015
All songs written and performed by Alarmist who are:
Neil Crowley Elis Czerniak Osgar Dukes Barry O'Halpin
Recorded between October two thousand and fourteen and April two thousand and fifteen at the Meadow, Co. Wicklow, Ireland.
Engineered by Rían Trench and Robert Scanlon. Mastered on July tenth two thousand and fifteen by Josh Bonati Mastering, Brooklyn, NY. Artwork by Eoin Stanley - www.eoinstanley.com
This bundle also includes: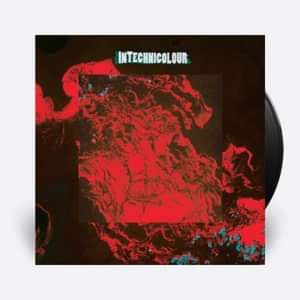 10" Vinyl: InTechnicolour - 'Self Titled'
InTechnicolour's first offering sees them pulling in members of Porshyne, Delta Sleep and Physics House Band to create a truly unique sound.
This bundle also includes: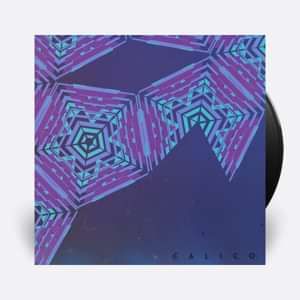 10" Vinyl: Calico - 'Self Titled'
Calico's self-titled EP is their most diverse and refined release to date. Showcasing the band's innate ability to create monumental soundtracks, on their newest 4-track EP, Calico effortlessly mix post rock, electro, jazz and alternative rock to devastating effect.