"overdriven joy, capped with a sludgy post-punk edge and charming indie pop brilliance" - Narc Magazine (Oct 2016)
Slurs are a DIY slacker-punk band from Newcastle upon Tyne, comprised of bassist and vocalist Mark Simpson, guitarist and vocalist Fintan Dawson and drummer Mike Smith. On their kitchen-recorded tape release Badmouth, Slurs built on their first self-produced EP, Northern Electric by crafting a sound that borrows from influences encompassing post-punk, doom and slacker-rock. The bespoke The Kids Hate You released tape received glowing reviews from God is in the TV Zine, Narc Magazine, NE:MM and NE Volume Magazine, along with airplay from BBC Newcastle, Spark FM and a featured live performance on NE1.fm.
"the trio harness a vital sound that embraces the fuzziness of shoegaze while also injecting some of the angst-ridden nature of post-punk and the best hooks of Britpop, wrapped in a charmingly DIY aesthetic" - God is in the TV Zine (Oct 2016)
"Slacker-rock post-punk energy fest...the next big thing to spread their wings and fly from the North-East onto the national stage" - NE:MM
With a third release through cult Wakefield label Philophobia due for late 2018, Slurs are concentrating on building a name for themselves in the rich North East DIY scene. With a busy year ahead, the group are also working on new material for an album due to be recorded early next year, planning shows from their studio at the Biscuit Tin and hopefully playing as many festivals as possible in between.
"a musical maturity that brings to mind Pavement, Joy Division, The Wedding Present and Weezer all at the same time" - NE:MM (Oct 2016)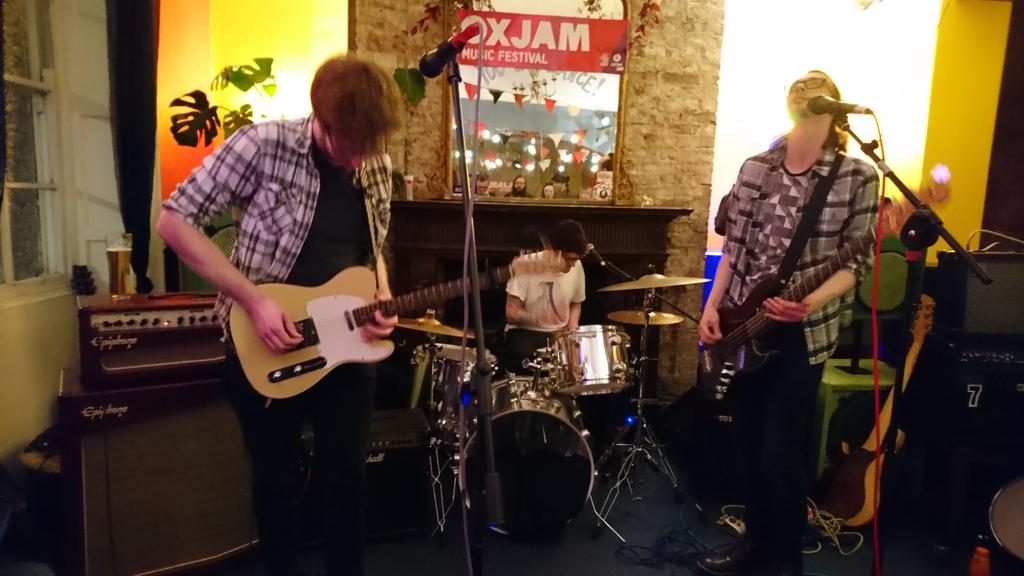 "Delightfully angry [and] catchy as hell" - Narc. Magazine "Prime purveyors of fuzz laden grunge pop" - Endless Window "A penchant for razor-sharp social commentary" - Stockton Calling "Duelling baritone, Joey Ramone-esque vocals" - Idle Noise "Lush soundscapes of glorious guitars and rich vocals" - Music for the Soul "With vocals following the path of their over-driven reverb-laden guitar parts, there is this true feel of all your favourite indie records" - The Pentatonic
"Larger than life live sound" - Diamond Deposits
"Slurs perform as though they wrote for the stage" - Gigs North East
BOOKINGS: theslurs@outlook.com