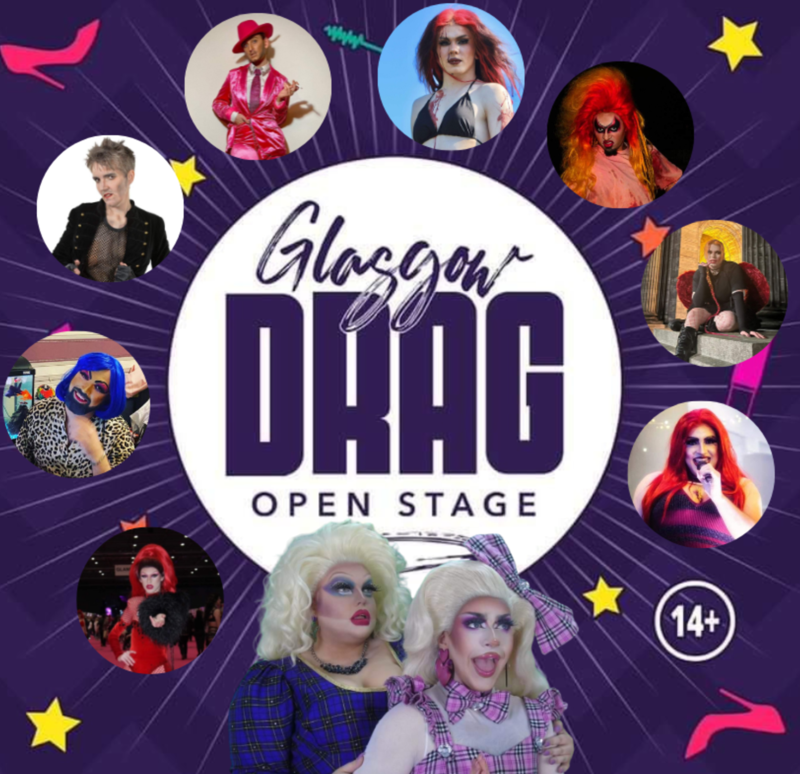 Glasgow Drag Open Stage - Last Thursday Of Month
Free
Entry Requirements: 14+(U18s with Adult)
🚨 We're super excited to announce that drag is returning to SLAY! Due to the previous success of Slay's open stages, we're launching a regular monthly open stage show for new and upcoming performers in the Scottish drag scene!
Hosted by Geezah Gobble and Skinnie Minnie
26th January Lineup:
Cherry West @cherrywestofficiall Dickie Heed @dickieheed Himish Macbeth @himishmacbeth Jo Crawford @ferajoperformer Brandi Barcode @brandibarrcode Ferris @ferris.hasbad.hair Danielle Daydrinker @danni.daydrinker Vanity No More @vanitynomore
As part of this open stage, we are also offering the opportunity for all performers to compete in LIP-SYNC BATTLE ROYALE TOURNAMENT at the end of the show for a cash prize. This is non-compulsory and further details will be discussed with the chosen applicants after confirmation.
We are very keen to get as many new and upcoming queens, kings and things on our stage, so please apply below to get involved!
APPLY HERE : https://forms.gle/AmD7pQEN3hSERf1E8