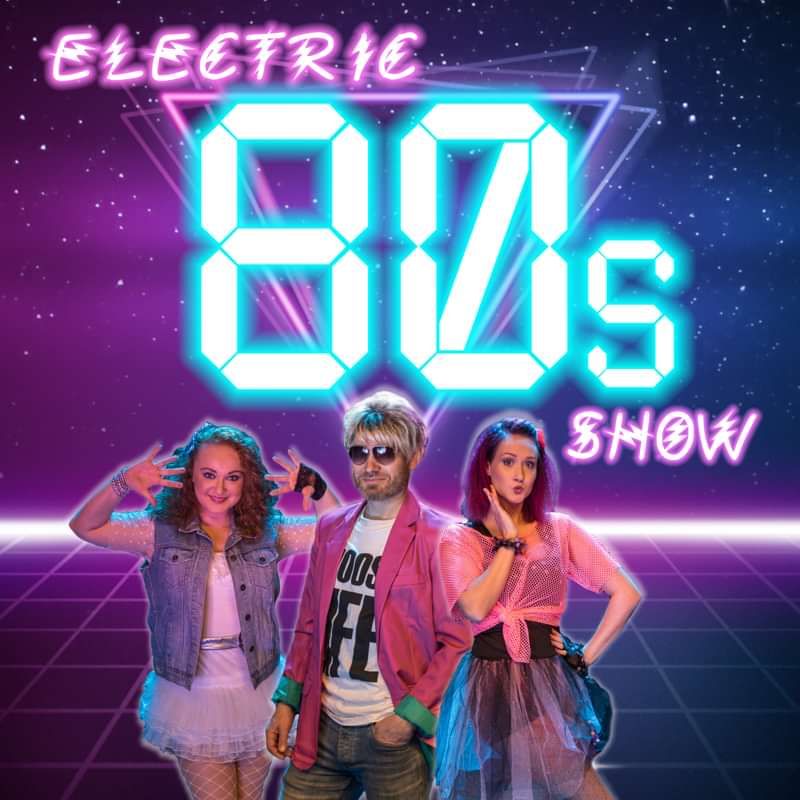 Electric 80s Show
£15 - £30
Entry Requirements: 18+
Buy Tickets
Get ready to step inside the DeLorean, switch on the flux capacitor and go back in time with The Electric 80s Show - the UK's ultimate LIVE tribute spectacular to the music of the 1980s performed to the highest possible standard by some of the UK'S top singers and musicians.
The stars of Electric 80s Show faithfully recreate the authentic sound of 40+ classic 80s songs by legendary artists including Madonna, Journey, Irene Cara, The Human League, Bananarama, George Michael, Kim Wilde, The Pointer sisters, Cyndi Lauper, Rick Astley, Heart, Katrina and the Waves, Bryan Adams, Tiffany, Duran Duran, The Weathergirls, Erasure, Huey Lewis And The News, Eurythmics, Belinda Carlisle, Whitney Houston and many, many more!
So put on your ra ra skirt, pull up your leg warmers and get ready to rewind back to the 80s for the ultimate party night with some of the best music ever written!!!