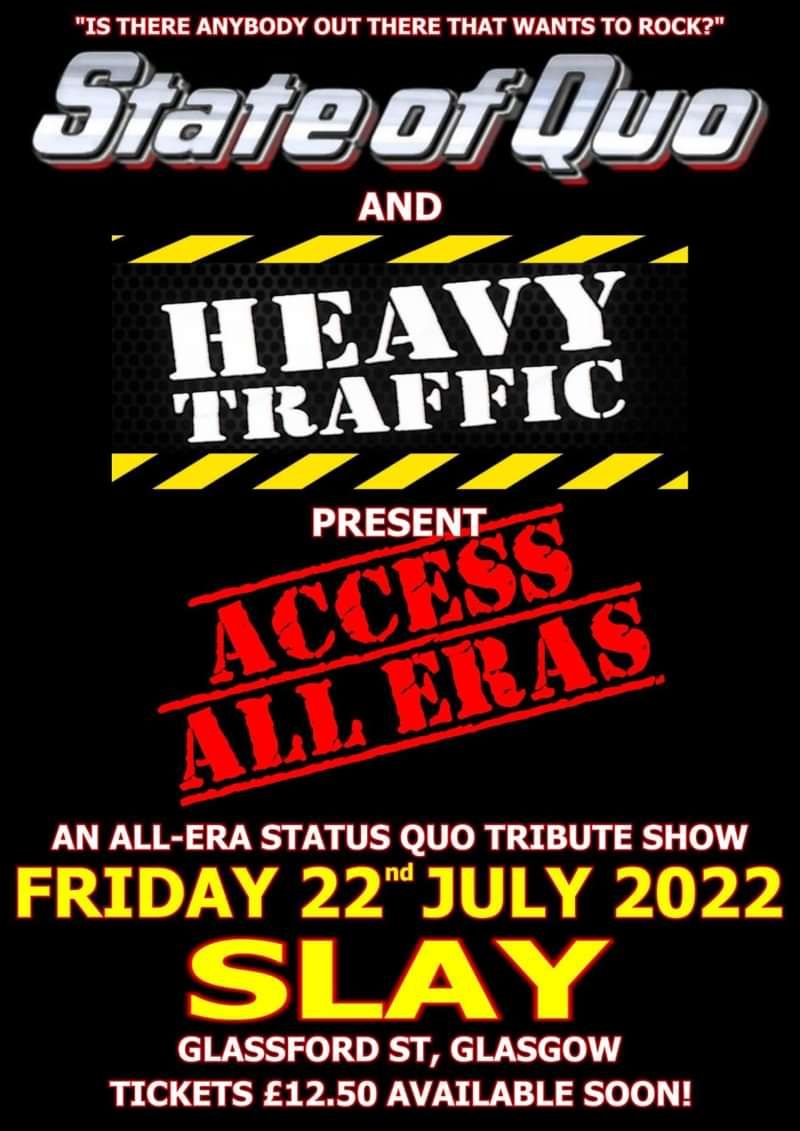 ACCESS ALL ERAS - A STATUS QUO TRIBUTE NIGHT
£15
Entry Requirements: 18+
Buy Tickets
Access all Eras - exactly what it says on the tin!
State of Quo and Heavy Traffic bring you a show crammed full of classic Quo, from the early Pop years, through the Rock glory days of the 1970s and beyond, right up to and including their most recent album, Backbone.
There will be something for everyone, in a celebration of over 50 years of Status Quo!