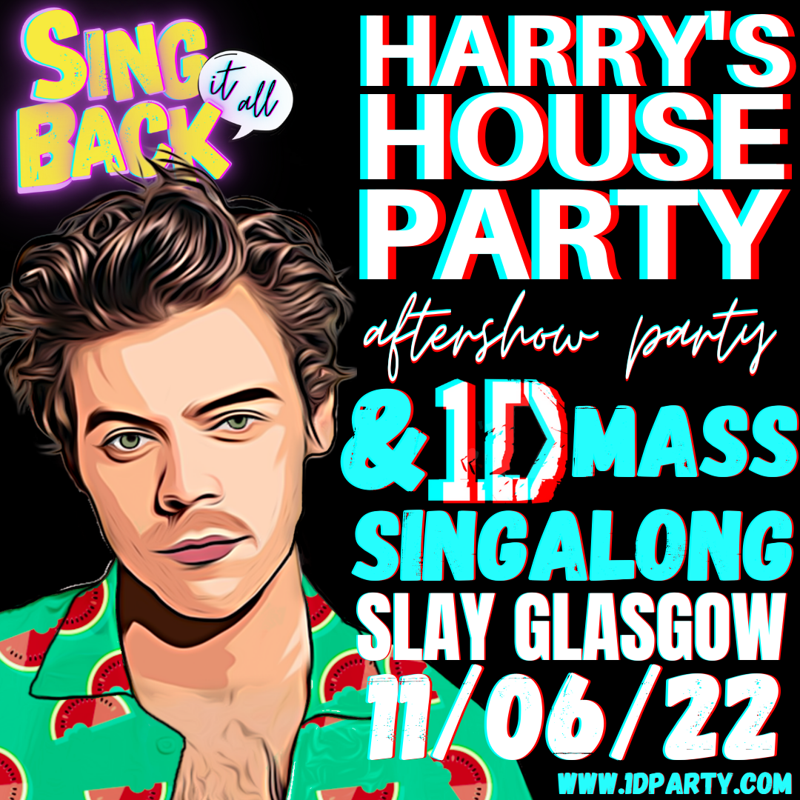 Harrys House Party and 1D Singalong
£8 - £10
Entry Requirements: 18+
Buy Tickets
"Come on Harry, we wanna' say goodnight to you"
For one night only... The Harry Styles Afterparty!
You're invited to Harry's House Party! - An audio-visual Harry Styles experience.
🍉 A party like no other playing all 3 Harry Styles albums throughout the night with all of his music videos, live performances and visuals.
We'll also be playing an incredible selection of One Direction anthems with our own giant 'Sing It All Back' 1D karaoke lyrics and videos synced in time with the original songs. It's a mass crowd singalong and it gets LOUD!