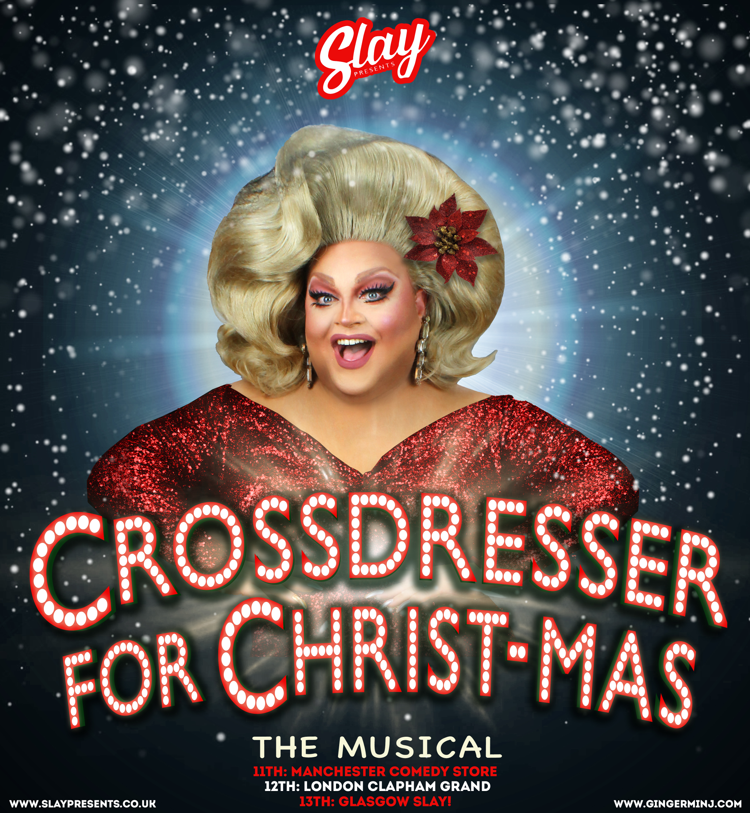 SLAY! presents:
CROSSDRESSER FOR CHRIST-MAS ft: GINGERMINJ
£15-30
Entry Requirements: 14+
Buy Tickets
The absolutely stunning GINGERMINJ is back with her brand new Christmas show!
Touring her hilarious CROSSDRESSER FOR CHRIST-MAS show with Slay! this December you won't want to miss out!
Call it a "relig-ish" experience. Raised as a Southern Baptist in Lake County, Florida, self-described "Glamour Toad" Ginger Minj got tired of all the fire and brimstone and set off in search of her own answers -- a wild and wonderful journey that led her to honors such as being named "Miss Gay United States At Large 2013," "Miss National Comedy Queen 2012" and a finalist spot on season 7 of RuPaul's Drag Race. In her holiday show Crossdresser for Christmas, Minj will be "preaching to the perverted" while serving up enough over-the-top, rhinestone-studded humour to have you laughing into the new year.  It sets some of the most outrageous, insane and TRUE stories of Ginger's Christmas' past to some of the world's favourite holiday classics. Laugh, cry and clutch your pearls as you find out why her family puts the "fun" in dysfunction!
All Shows Are 14+ No Refunds Unless Cancelled or Postponed.