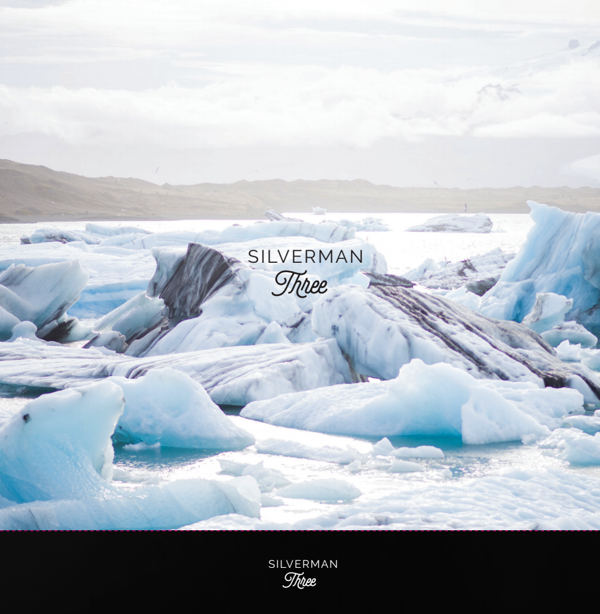 Silverman Box Set - CD
Limited to ONLY 150 copies. The complete 3 Silverman album back catalogue on CD.
EVERYTHING including all tracks on full Technicolor MP3... FREE
The perfect gift. The perfect addition to ONNO.
The magical debut Archangel. The mythical followup Star. The magnificent Speed of Life pt 2. Available together for the first time ever.
DON'T MISS OUT. Get your SILVERMAN Digital Box Set NOW! It's ACE.
Archangel: Time is a Blade / Love Me Too / I Get Nervous / My Overflowing Ashtray Heart / How Cruel / All My Life / The Blue Tree / Gun At My Head / Black Rainbow
"Tori Amos taking pot shots from the Dead Kennedy's grassy knoll," Goose Grease
Star: Hit / Whatever Turns You On / Beautiful Brown Leather Gloves / You and Your Mouth / Taken With You / Magnificent / darling darling / Complicated
"If you like haunting, articulate, melodic vibes you'll love Silverman. Pure alchemy." Gary Gray
Speed of Life Pt 2: Ctrl Alt Del / Secret Baby / Don't Leave This World Without Me / 11:11 / Can I Have My Heart Back Please? / Be Beautiful / Nothing I Say, Nothing I Do
"This is a Sundance winning tear-jerker of a record……..glorious all consuming passion." – Time Out
$29.11
Select from options below to add to basket
This bundle also includes:

The Silverman Box Set - MP3

EVERYTHING.

The magical debut Archangel. The mythical followup Star. The magnificent Speed of Life pt 2. Available together for the first time ever.

The perfect gift. The perfect addition to ONNO.

DON'T MISS OUT. Get your SILVERMAN Digital Box Set NOW! It's ACE.

Archangel: Time is a Blade / Love Me Too / I Get Nervous / My Overflowing Ashtray Heart / How Cruel / All My Life / The Blue Tree / Gun At My Head / Black Rainbow

"Tori Amos taking pot shots from the Dead Kennedy's grassy knoll," Goose Grease

Star: Hit / Whatever Turns You On / Beautiful Brown Leather Gloves / You and Your Mouth / Taken With You / Magnificent / darling darling / Complicated

"If you like haunting, articulate, melodic vibes you'll love Silverman. Pure alchemy." Gary Gray

Speed of Life Pt 2: Ctrl Alt Del / Secret Baby / Don't Leave This World Without Me / 11:11 / Can I Have My Heart Back Please? / Be Beautiful / Nothing I Say, Nothing I Do

"This is a Sundance winning tear-jerker of a record……..glorious all consuming passion." – Time Out

This bundle also includes:

The Silverman Box Set - CD

Limited to ONLY 150 copies. The complete 3 Silverman album back catalogue on CD.

The magical debut Archangel. The mythical followup Star. The magnificent Speed of Life pt 2. Available together for the first time ever.

The perfect gift. The perfect addition to ONNO.

And how about this for an offer....?

Add the MP3 Box Set to your CD Box Set order and we'll give you the MP3 Box Set free!

Archangel: Time is a Blade / Love Me Too / I Get Nervous / My Overflowing Ashtray Heart / How Cruel / All My Life / The Blue Tree / Gun At My Head / Black Rainbow

"Tori Amos taking pot shots from the Dead Kennedy's grassy knoll," Goose Grease

Star: Hit / Whatever Turns You On / Beautiful Brown Leather Gloves / You and Your Mouth / Taken With You / Magnificent / darling darling / Complicated

"If you like haunting, articulate, melodic vibes you'll love Silverman. Pure alchemy." Gary Gray

Speed of Life Pt 2: Ctrl Alt Del / Secret Baby / Don't Leave This World Without Me / 11:11 / Can I Have My Heart Back Please? / Be Beautiful / Nothing I Say, Nothing I Do

"This is a Sundance winning tear-jerker of a record……..glorious all consuming passion." – Time Out